Album Reviews
Magnetic Cities/Maps Of Bones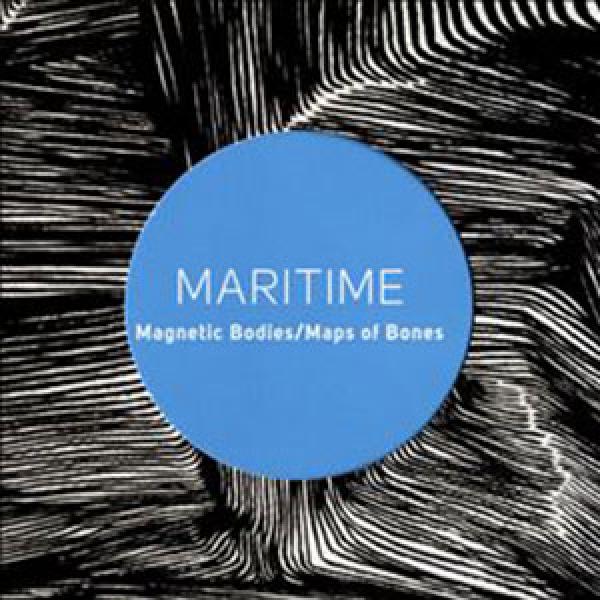 on
Saturday, October 24, 2015 - 14:57
"Magnetic Cities/Maps Of Bones" is already album number five for Maritime, which makes it one more than Davey Von Bohlen and Dan Didier ever recorded with The Promise Ring. So yeah, it's about time to stop referring to Maritime as 'that band featuring two members of The Promise Ring'. Even more so because they've been going at it for twelve years now. And because… well, because this album is more than good enough to be recognized as its own thing.
Recorded in the comfort of the band's own studio, the ten songs that make up "Magnetic Cities/Maps Of Bones" come with a sense of instant familiarity. Rather than listening to a new album, it felt like picking an album out of my collection that I hadn't listened to in a couple of years. Opening track "Nothing's Forgot" is a stunning mid-tempo track that helps you ease into things, before single "Satellite Love" comes in and takes over with a slight Hall & Oates vibe and Von Bohlen's patented easy-going and warm vocals. I don't know how the guy manages to sound simultaneously vulnerable and confident, but he nails it every single time.
"Light You Up" comes with one of the most disarmingly beautiful choruses I've heard in a long time and is backed up by an equally gorgeous guitar lead, courtesy of Dan Hinz. "War Tattoos" and "Drinking Peru" don't quite live up to the expectations created by the first couple of songs, but are still more than good enough. "Collar Bones" comes with another one of those choruses that just resonates with me, while "Inside Out" bursts out of the gate with a sense of urgency that is neatly wrapped in a distorted riff.
"Magnetic Cities/Maps Of Bones" may not be a flawless album, but I'll be damned if it isn't one of the finest indie pop albums I've heard this year.