Album Reviews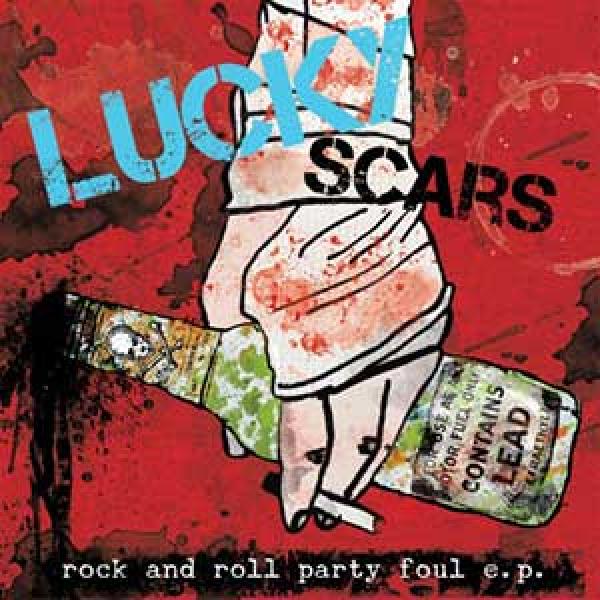 on
Monday, November 2, 2015 - 17:56
Better hide your liquor and your daughters! Here's Lucky Scars, the new punk rock outfit that sees every occasion as a chance to party. This band around Jon Bunch (Sense Field, War Generation, Further Seems Forever) and Nik Hill (Ignite) just released their debut EP, "Rock And Roll Party Foul". And well, it's a helluva lot of fun to be honest, even if the lyrics deal with subjects that are more serious than you'd expect from a bunch of party animals.
This bad boy roars to life with "All Lies", a hook-laden punk rock tune that races forth at breakneck speeds. "Bandita" is up next and pretty much sticks to the same formula, while Bunch tells the story of a female assassin. "Rules And Laws" doesn't offer any time to come up for air either and by the time "Vampire" comes to an end, you'll be all partied out.
Lucky Scars sure know how to make an entrance. I'll give 'em that. These four songs make for nine minutes of fun and there's not a single rock and roll party foul in sight.