Album Reviews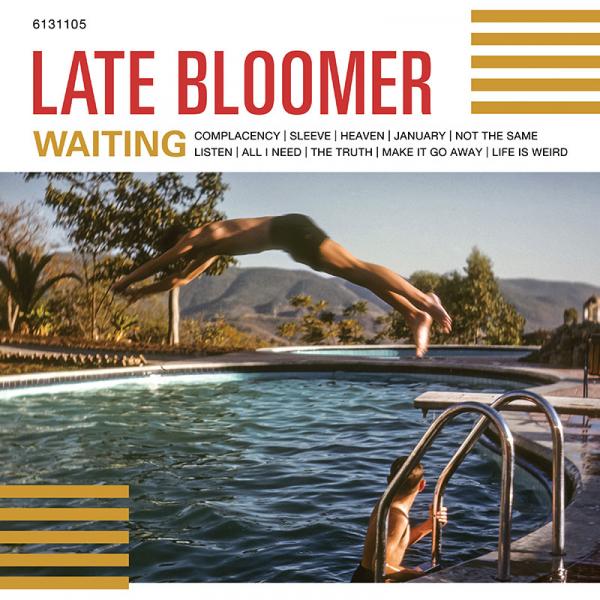 on
Sunday, July 29, 2018 - 17:31
- by Tom Dumarey
Late Bloomer's third album shows a band that has grown by leaps and bounds as songwriters over the course of their first two albums, 2013's self-titled debut and 2014's 'Things Change'. This has now led to 'Waiting', the band's latest offering. Sure, they did keep us waiting for nearly four years. But like with any late bloomer, it turns out that is was well worth the wait. Honestly, this album is friggin' amazing from start to finish.
Along with producer/engineer Justin Pizzoferreto (Dinosaur Jr, Pixies, Speedy Ortiz), these Charlotte indie rockers have managed to combine the best elements from college rock, emo, alt-rock and crammed them all in these ten songs with a hefty dose of punk urgency. Hell, sometimes they cram all of those elements into one and the same song. Guitars are fuzzed out to perfection, they'll go from quiet to hurricane-sized wall of sound in the blink of an eye and they fool around with dynamics in the best of ways. Oh, and on top of everything else, these songs pack some serious arena-sized choruses.
'Sleeve' is one of those songs. So good that you almost forget to listen to the lyrics. Which is kind of ironic seeing as it takes aim at toxic male behavior and calls for more listening. And from there on, 'Waiting' is the record that just keeps on giving right up until the melancholy-laced closing ballad that is 'Life Is Weird'. 'January' is an unstoppable force that would be hypnotizing if it wasn't so damn noisy, 'Not The Same' is one of those songs that builds to a massive wave that comes crashing down on you and 'Listen' simply hit me right in the feels. Plus it packs one of the album's best choruses and a killer guitar solo.
If there is one thing that keeps throwing me off, then it would have to be the opening seconds of 'Heaven'. I somehow keep expecting to hear the words 'closing time'. Luckily, that sensation passes quickly so they put those chords to way better use than Semisonic ever did.
Track listing:
Complacency
Sleeve
Heaven
January
Not The Same
Listen
All I Need
The Truth
Make It Go Away
Life Is Weird