Album Reviews
Good Riddance To Bad Advice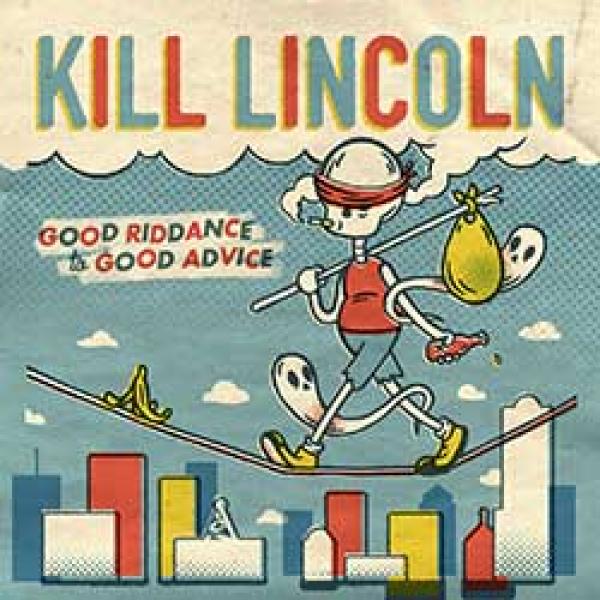 on
Sunday, March 8, 2015 - 10:27
The Washington DC ska punks that make up Kill Lincoln follow up their 2013 album "That's Cool… In A Totally Negative and Destructive Way" with a 6-song EP called "Good Riddance To Bad Advice".
Opening track "Ronald… Help Me" starts off good enough, but just when you expect the vocals to come in… well, nothing happens. Turns out it's an instrumental track. It did help me realize that I don't think instrumental ska punk is all that interesting. Luckily things pick up with the title track and "Days I Spent Inside", two rocking, horn-laden tunes that bring Less Than Jake to mind. Then all of a sudden the band goes hardcore after a rather unremarkable intro in "Fire Starter". It's an okay song as far as hardcore songs go, but it feels out of place here. For the last two songs, these guys head back to their regular stomping ground and go out with a bang with the fast-paced "I'm Getting Too Old For This Shit".
As far as ska punk releases go, "Good Riddance To Bad Advice" is not too shabby even if Kill Lincoln aren't exactly adding anything new to the genre.