Album Reviews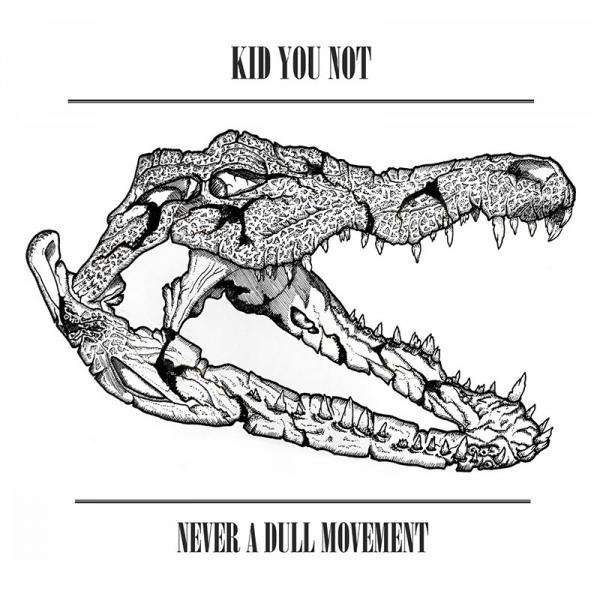 on
Saturday, September 30, 2017 - 10:48
St. Augustine, Florida punk rock band Kid You Not are back with the follow-up to 2016's "Nothing Was Beautiful And Everything Hurt" EP. Their debut full-length comes with ten energetic and melodic songs of the fists-in-the-air variety that will go down well at Fest… which they happen to be playing this year.
As soon as the band lets loose with opening track "Heaven For The Climate Hell For The Company", you will be reminded of Long Island's Iron Chic. I'm willing to bet they heard this one before, but yeah… Kid You Not sound like Iron Chic. A lot. But like the opening line in the song states, 'What do we have left? Seems everything's been done to death'. Except that it turns out there is still plenty of life left here.
Kid You Not might not hav the most original sound out there, but they have it down pat and know their way around a good hook. I mean, there is absolutely nothing wrong with tracks like "Me And Dead Owls Don't Give A Hoot" and "Be A Lot Cooler If You Did". And the same can be said for the other eight songs on here, all of which come with plenty of energy, an instant sense of familiarity and the vocals are as gruff as the melodies are smooth.
Track listing:
Heaven For The Climate, Hell For The Company
There's No Crying In Baseball
Me And Dead Owls Don't Give A Hoot
It's Not The Years Honey, It's The Mileage
Smoke Another Beer
Nothing Is The New Black
You Know What I Like About Rich Kids? Nothing!
Be A Lot Cooler If You Did
Never Tell Me The Odds
No Shirt. No Shoes. No Dice.
Never A Dull Movement by Kid You Not