Album Reviews
Education, Education, Education & War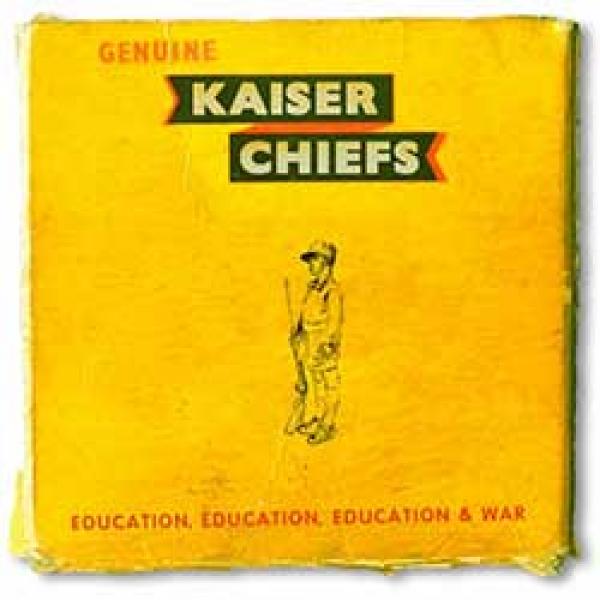 on
Thursday, April 3, 2014 - 22:32
"Education, Education, Education & War" is already Kaiser Chiefs' fifth album but their first since the departure of drummer and main songwriter Nick Hodgson. Couple it to the fact that the band's last albums never managed to live up to the success of 2005's "Employment" and you know it is sink or swim with this one.
Luckily, the band sounds revitalized (well kinda) on "Education, Education, Education & War" and for the most part, their take on Britpop bristles once again with their trademark stomping rhythms, big guitars and even bigger choruses. Ricky Wilson sounds genuinely angry when he's singing about people who are working dead-end jobs for minimum wage or the futility of war and it leads to some pretty good tunes as they echo Pulp, Madness and the Jam.
Opener "The Factory Gates", "Misery Company" with its mad laughter, "Ruffians On Parade" and "My Life" are the kind of tunes that will go over well during live shows and while they don't exactly make me predict a riot, they will no doubt get people's feet tapping.
Unfortunately not all of the songs on here are equally good. "Meanwhile Up In Heaven" is the kind of ballad that sounds good on first glance with its twinkling synth line and grand gestures in the chorus, but it rings hollow in the end. "Cannons" is bombastic but doesn't really do anything in the end, not even when Bill Nighy starts reciting poetry at the end.
If anything, this album shows a band who are back on their feet, even if they are still a bit shaky. If I were a judge at The Voice, "Education, Education, Education & War" would have me dancing along in my seat. I'm just not sure if I would turn around. Well, maybe at the last second… just to build up tension.