Album Reviews
Saving The Genre, And you know it​.​.​.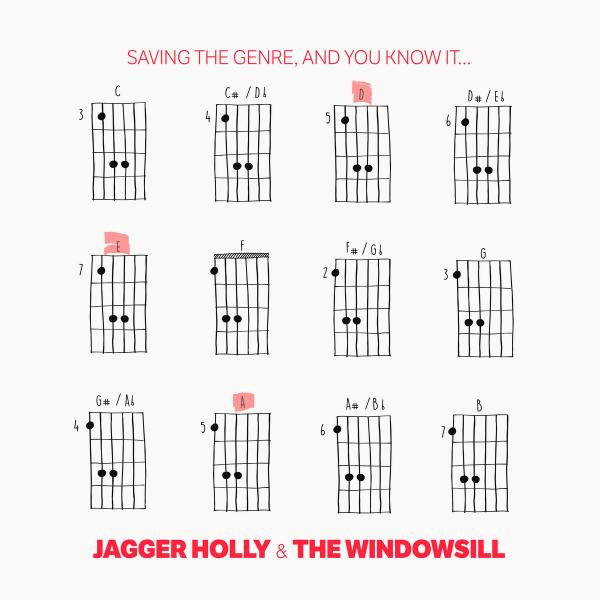 on
Friday, February 21, 2020 - 21:42
Jagger Holly apparently felt like one Christmas album does not make a productive year, so late last year they teamed up with Dutch melodic punks The Windowsill for a split which they ever so humbly called 'Saving The Genre, And You Know It...'.
Jagger Holly is up first with four fine slices of Ramonescore. You know what that means... big melodies, buzzing guitars, plenty of ooh's and aah's. But what they add is a sense of urgency. They may sing they have all the time in the world in 'Out Of Luck,' but they play like their life depends on it. And don't even get me started about 'Better Off (Without You),' which sounds like it could have been on Weezer's blue-ish album.
Next up is The Windowsill. They are equally hard into the Ramones but spruce things up even more with Lookout! Records style pop-punk and power-pop chops that made me think of Fountains Of Wayne's earlier output. That may seem like simply too much awesomeness to harness in just four short songs but songs like 'Cigarettes Kill' or 'Leads Back To You' prove that.... well, it's not.
Do yourself a favor, check out this split and then spend the rest of your hard-earned cash on both bands' other releases.
Track listing:
Jagger Holly - Nobody Wants You    
Jagger Holly - Out of Luck    
Jagger Holly - Better Off (Without You)    
Jagger Holly - All The Boys    
The Windowsill - Cigarettes Kill    
The Windowsill - Don't Worry Baby    
The Windowsill - Leads Back To You    
The Windowsill - Last September