Album Reviews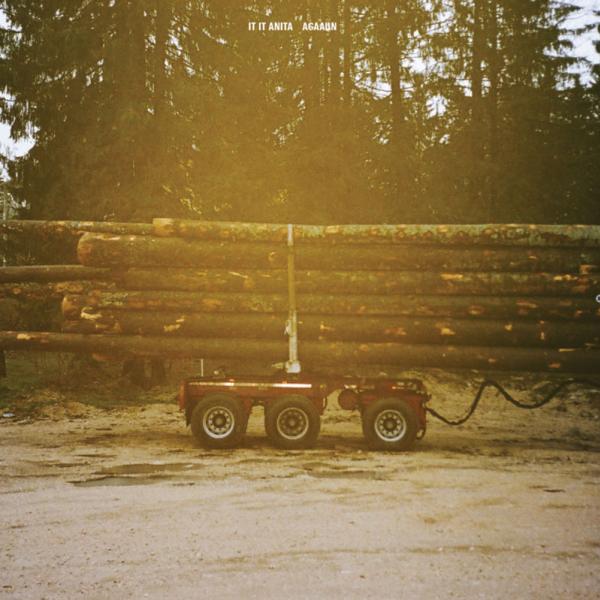 on
Saturday, November 5, 2016 - 10:42
All it took was seeing It It Anita live once to turn me into a fan. These Belgian noise rockers previously released two EPs that were good, but didn't manage to capture the band's onstage energy. "Agaaiin", the band's debut full-length, succeeds in doing just that with the help of producer John Agnello (Sonic Youth, Kurt Vile, Dinosaur Jr).  
The band doesn't want to waste any of our time and get right down to business. Opening track and first single "25 (From Floor To Ceiling)" comes in hard. A blast of distortion sets things off, before a rumbling bass, unfazed drums and distorted vocals get this krautrock-y noise gem going. "Ginger" finds the band slowing things down and creepy crawls right under your skin with hypnotizing riffs and a downright catchy chorus, while "III (Christopher Square)" is an instrumental track that would serve as an excellent soundtrack to a nightmare. If anything, these three songs alone show just how diverse It It Anita can be, while still ending up with a sound that is cohesive as hell.
The band then takes it down even more with "Parsnip (Terminal)", a song that feels like a warm blanket you want to cuddle under. A blanket with an ugly floral print, but still. Just like Sonic Youth's take on "Superstar", this song proves that noise and beauty can go perfectly well together. "Jean Marc (Jean-Marie)" is a short cut that mixes up garage-y rock with some Killing Joke, before they drag us back into a nightmare with "VI (La Lectura Es Cultura)". Not sure what kind of drugs were involved here, but it sounds weird. In a good way. And that bit of piano is simply haunting.
Rounding things out are "Turnip, a slab of raw rock with its nerves exposed that is being propelled by a single riff, and "6-4-2", a song that encapsulates everything that came before it. Noisy, hypnotizing, catchy and impressive.
We are currently being spoiled rotten in Belgium when it comes to excellent noise rock bands thanks to the likes of Raketkanon, The Hickey Underworld, Kapitan Korsakov, Cocaine Piss and others. You can now safely add It It Anita to that list. As a matter of fact, feel free to put them near the top of that list. Any band that manages to distill the likes of Shellac, The Jesus Lizard, Sonic Youth into something decidedly their own, deserves nothing less.
Pick up your copy here: http://luikrec.com/ititanita/
Track listing:
25
Ginger
III (Christopher Square)
Parsnip (Terminal)
Jean Marc (Jean-Marie)
VI (La Lectura Es Cultura)
Turnip
6-4-2