Album Reviews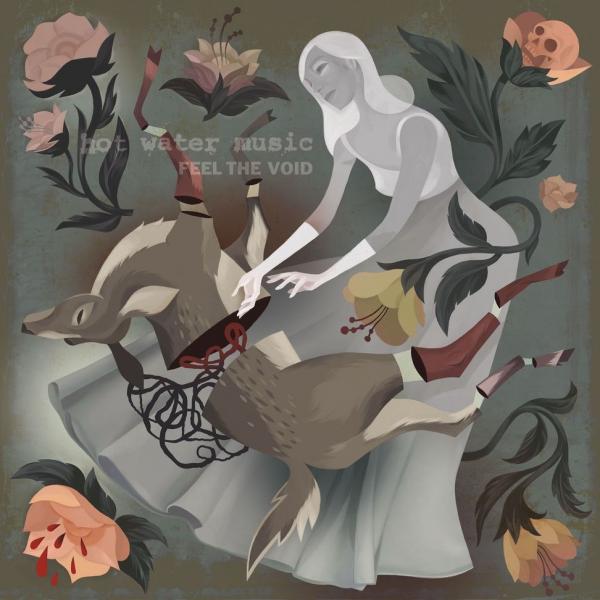 on
Saturday, April 9, 2022 - 12:17
For nearly three decades now, Hot Water Music have been cranking out gruff yet melodic punk rock anthems. And while many others have tried to emulate them, there is still no one that has come even close to reaching that space these Gainesville legends have carved out for themselves. Need proof? Check out 'Feel The Void,' the band's ninth full-length and arguably their strongest offering since 2001's 'A Flight And A Crash' and 2002's 'Caution'.
Both of which happen to be albums they recorded with Brian McTernan, who they are working with once again for the first time since 2004's 'The New What Next'. At this point, I don't think it's a coincidence that this collaboration leads to the band's finest hours. McTernan (formerly of Battery, currently of Be Well and the producer of all your favorite bands) clearly seems to know how to get the best out of these guys.
'Feel The Void' also marks the first album that Chris Cresswell (The Flatliners) has worked on as the full-fledged fifth member of Hot Water Music, after having filled in for Chris Wollard when he took a break from touring. And it's a very welcome addition that we simply didn't know was missing from the equation. With Cresswell in the fold and Wollard back on board full-time, Hot Water Music sounds rejuvenated. Leading up to the release, the band released the single 'Collect Your Things And Run,' which came with a video that saw a band having a blast. It's something that is reflected in the other eleven songs that make up this album as well.
From the rebel-rousing opener 'Another Breath' that keeps on building until you can't help but pump your fist in the air up until jittery closer 'Lock Up' with its killer chorus, this album is a triumphant return to form for the Gainesville band. 'Killing Time' is nothing if not vintage Hot Water Music, 'Newtown Scraper' is brooding elevated into an art form and 'Habitual' is hands down one of the best songs these guys have ever written. Elsewhere on the album, Cresswell takes the reins on the fiery 'Turn The Dial', the title track emanates pure energy while exercising restraint and 'Ride High' shows that these guys can do mellow just as well as anything else they do.
'Feel The Void' isn't a late-period record from an established band doing the same old thing again. Instead, these guys sound as inspired, urgent and downright anthemic as ever. It's still early days in 2022, but there's no doubt in my mind that this is one of the best albums we'll get to hear this year.
Feel The Void track list:
Another Breath
Killing Time
Newtown Scraper
Habitual
Collect Your Things And Run
Hearts Stay Full
Feel The Void
Turn The Dial
The Weeds
Scratch On
Ride High
Lock Up