Album Reviews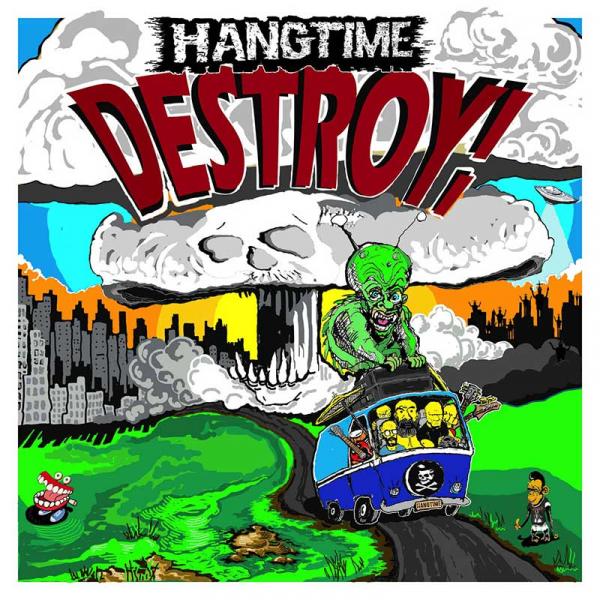 on
Saturday, October 3, 2020 - 16:22
Last year I was pleasantly surprised by Hangtime's debut EP, 'Invasion'. Nothing too out of the ordinary, but these Toronto natives showed they have a firm grasp on what makes melodic punk so much fun to listen to. They are now following up on that one with a new 7-song EP called 'Destroy,' which leads me to believe they are trying to write the synopsis for War of the Worlds by using nothing more than their EP titles.
They start off the EP with the title track, which is nothing more than a 17-second sound clip of an explosion and some feedback before diving headfirst in the Descendents-y 'Too Many Days'. I feel like 'When We Were Young' doesn't quite hit the mark, but they quickly redeem themselves with the very smooth 'My Only One' and 'Looking For You,' which boasts the EP's best chorus and sweetest sounding vocal harmonies.
Hangtime aren't out to rewrite the pop-punk rulebook, but they sure as hell know how to plaster a smile on your face with their songwriting chops.
Track listing:
Destroy!
Too Many Days
When We Were Young
My Only One
Start All Over
Looking For You
Radio Don't Care