Album Reviews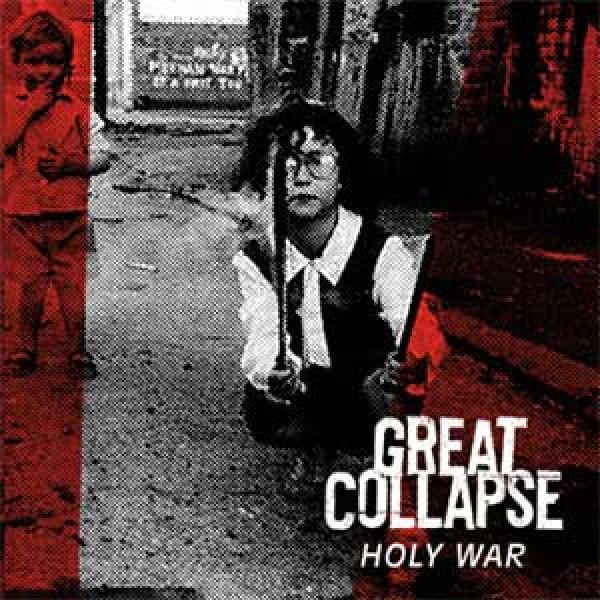 on
Wednesday, September 30, 2015 - 21:03
Even though Great Collapse is a relatively new band, its members have already been around for quite some time. Led by Strike Anywhere's Thomas Barnett, Great Collapse also features former Rise Against guitarist Chris Chasse, Set Your Goals bassist Joe Saucedo, former Death By Stereo drummer Todd Henning and At Risk/Love Equals Death's guitarist Tom Arnott. Quite a collection of names, right?
And you can pick up on all that experience right away when opening track "New Abolition" kicks things off. Just like with Strike Anywhere, Thomas Barnett constantly switches between singing and screaming while lashing out at all the wrongs in the world. He's backed up in the best of ways by the rest of the guys who pick up the pace throughout the twelve songs that make up "Holy War" while unleashing a barrage of riffs and pummeling bass lines.
Things do start to sound alike towards the end and a change of pace every now and again wouldn't hurt things, but overall "Holy War" is a solid punk rock album by these scene stalwarts!