Album Reviews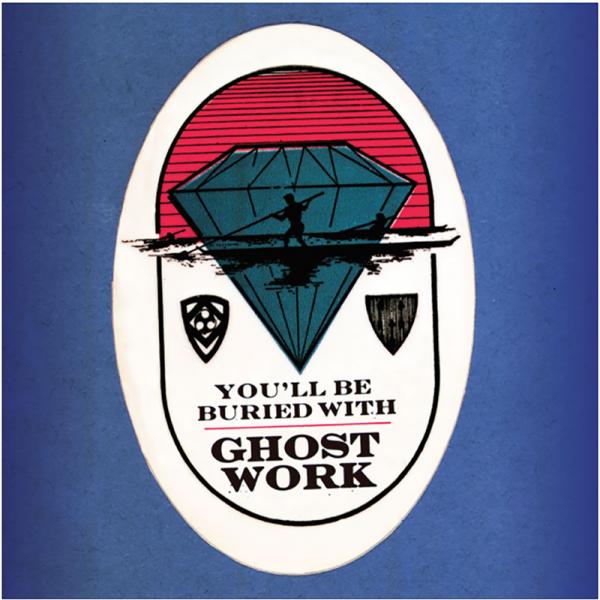 on
Sunday, June 7, 2020 - 15:13
Formed by Seaweed frontman Aaron Stauffer, Snapcase bassist Dustin Perry, Milemarker guitarist Sean Husick and Minus The Bear drummer Erin Tate, Ghost Work is a new-ish band that has just released its debut album. With a pedigree like that, come certain expectations. Expecations that are  mostly being lived up to on 'You'll Be Buried With'.
Following up on their 2017 demo, 'You'll Be Buried With' comes with ten songs that have holed up in that sweet spot between 90's post-hardcore and indie-rock with a post-punk twist. Opener 'Fake Blood' fades in gently with chiming shoegaze guitars before sweeping you up with a driving rhythm section and then luring you in even more once Stauffer's distinctive vocals come in.
From there on, they keep your interest piqued with previously released single 'Go Stat' and album highlight 'Bricks of Sun', which is Ghost Work at their catchiest. By then you do start to pick up on a formula, one the band seems reluctant to let go of. You have your forward-driven rhythm and slightly dissonant guitars that come together in a chorus that lifts up the song. But it's a formula that works well for them so while 'You'll Be Buried With' might not be the most adventurous album out there, it will definitely have you nodding along until the final notes of 'Confession on 6' ring out.
Track listing:
Fake Blood
Go Stat
Favored Routes
Statues in Spain
Bricks of Sun
Greeting from Gates
Salt From Tears
Contact Contract
B. Ledgewood
Confession on 6