Album Reviews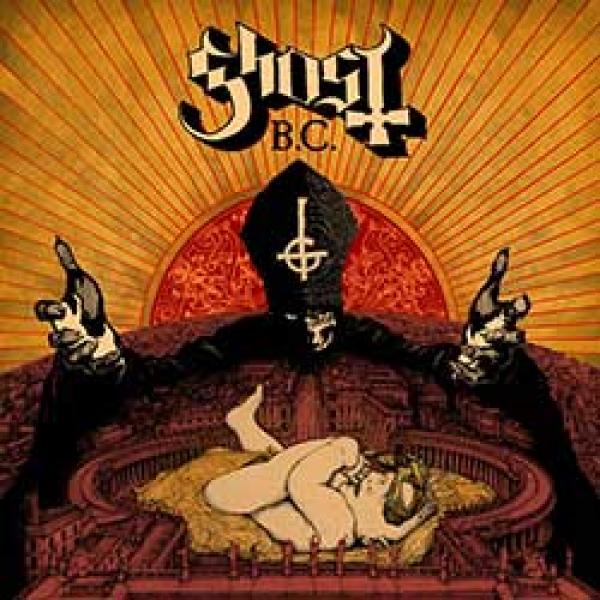 on
Tuesday, August 6, 2013 - 20:58
Sweden's Ghost B.C. (or just simply Ghost) has quickly become something of a phenomenon. There simply aren't a lot of other 'satanic' bands out there who sell their own line of sex toys, record ABBA covers with Dave Grohl or score a major label deal. Papa Emeritus and his Nameless Ghouls however get the job done.
For their major label debut, they've upped the ante and made everything sound a little bigger with more room for keyboards this time around. Everything sounds crystal clear thanks to producer Nick Rasculinecz (Foo Fighters, Deftones, Danko Jones), who makes every instrument pop out with special attention going to Papa Emeritus' voice. In essence though, these are still simply metaled up waltzes. Just listen to "Secular Haze" and think back to that wedding where your grandmother dragged you across the dance floor.
With songs like "Per Aspera Ad Inferi" and "Year Zero" there are some killer songs on here that should even please Satan's pop sensibilities. The reason "Infestissumam" didn't turn out to be an overall killer album is because of a couple of lesser songs like the way too long "Ghuleh / Zombie Queen".
Overall this is a pretty solid album despite a couple of flaws and while yes, it is way over the top and just plain silly, it's also a helluva lot of fun.