Album Reviews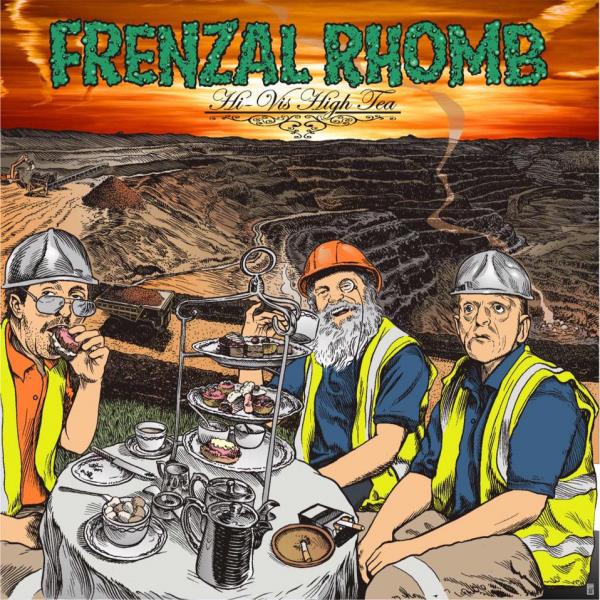 on
Wednesday, May 24, 2017 - 11:19
On their ninth album, Frenzal Rhomb thrash, stumble and burn their way through twenty tracks in a little over half an hour while poking fun at everything and everyone along the way with tongue planted firmly in cheek. So if you're wondering if they changed, the answer would be no. And if you asked them directly, that 'no' would probably be followed by the words 'you' and 'cunt'.
Titles like "Classic Pervert", "Cunt Act" and "I'm Shelving Stacks (As I'm Stacking Shelves)" should make it obvious that Jason Whalley's lyrics are still as politically correct as the songs themselves are subtle. And much like Trump's intelligence briefings, they are short and fast.
Twenty-five years in, it's already surprising enough that these guys are still alive. Even more surprising is that "Hi-Vis High Tea" is a solid album that demands to played loud. If only to piss off the neighbours.
Track listing:
Classic Pervert
Ray Ahn Is My Spirit Animal
Cunt Act
Sneeze Guard
I'm Shelving Stacks (As I'm Stacking Shelves)
The Criminals' Airline
Storage Unit Pill Press
School Reunion
Ex Pat
Beer And A Shot
The Black Prince
Bunbury
Pigworm
Digging A Hole For Myself
Don't Cast Aspergers On Me
Messed Up
Mental Problems
Waiting For The Postman
Organ Donor
Food Court