Album Reviews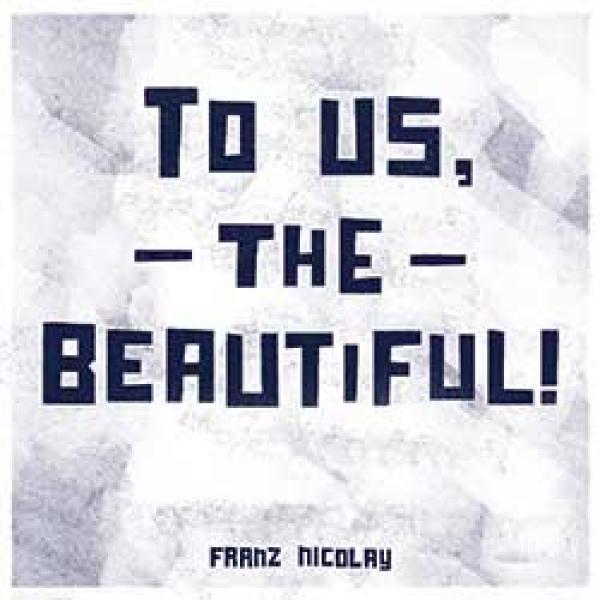 on
Thursday, March 12, 2015 - 20:59
Former The Hold Steady instrumentalist Franz Nicolay is back with a new album called "To Us, The Beautiful". It's a more straight-forward record compared to 2012's slightly experimental "Do The Struggle" while still sounding every bit as big, rich and bold.
Hard to believe the whole thing came together in just six days of rehearsal and recording yet that is exactly what Nicolay did with the help of Against Me's Andrew Seward on bass, Leftover Crack's Ara Babaijan on drums, guitarist Yoni Gordon and producer J. Robbins.
Taking its title from a Ukrainian toast (to, us the beautiful! and to those who disagree, may their eyes fall out), the album comes with twelve songs that form an enticing mix of folk, punk and rockabilly, over which Nicolay's trademark stories are delivered in a style that can be best described as Billy Bragg meets Luka Bloom.
From the banjo-driven "Talk To Him In Shallow Water" over the gentle acoustic musings of "Bring Me A Mirror" to the dramatic rises of album closer "Porta Fenestella", there is a lot to discover on "To Us, The Beatiful", by far Nicolay's most accessible album to date. The only reason I'm not a bigger fan of the good man's work is that I'm not particularly fond of his vocals. He's more about declaring his lines rather than singing them and as varied as the songs are, his vocal delivery stays the same throughout and makes everything blend together more than it should.