Album Reviews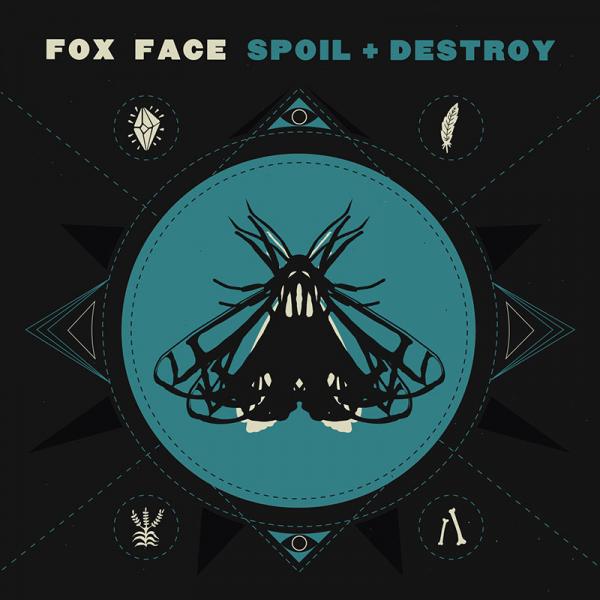 on
Thursday, November 23, 2017 - 13:49
Milwaukee's Fox Face recently released their debut album "Spoil + Destroy" via Dirtnap Records and as soon as you hear the explosive, surf-y opening track "(What You're) Good For", you know this is going to be a banger.
Influenced by the likes of Bikini Kill and Sleater-Kinney, guitarist/vocalist Lindsay DeGroot's feminist lyrics go hand in hand with her Riot Grrrl shout while the rest of the band excels at whipping up a noisy mess that sounds as reckless as it does calculated. They show a different side of themselves in the creepy, Cramps-like "Hiawatha" while "Clever Girl" starts off with some Sabbath-like doom and gloom and The Pixies are not too far away in "I Believe In Science".
The best thing about Fox Face is that they manage to take all these different influences and mold them into a cohesive, exciting album. And it gets even better when they cram everything together in a song like "Nasty Woman," which comes with a surf-y riff, punk rock grit, a whole lot of attitude and an overall atmosphere that is equal parts fun and aggression. It's pretty much a flawless track, which is why it's a bit of a shame that it is followed by "Toxic," which sounds more like the idea for a song rather than the actual thing and the not so interesting "The Moon And The Tide".
Overall though, there is not a lot wrong with "Spoil + Destroy," an album that serves as a mighty fine introduction to Fox Face.
Track listing:
(What You're) Good For    
Clever Girl    
(You're Gonna) Wish You Were Dead    
Hiawatha    
Boogie Man    
Nasty Woman    
I Believe In Science    
Girl Hater    
Toxic    
Standing There    
The Moon And The Tide    
Hiawatha (Reprise)