Album Reviews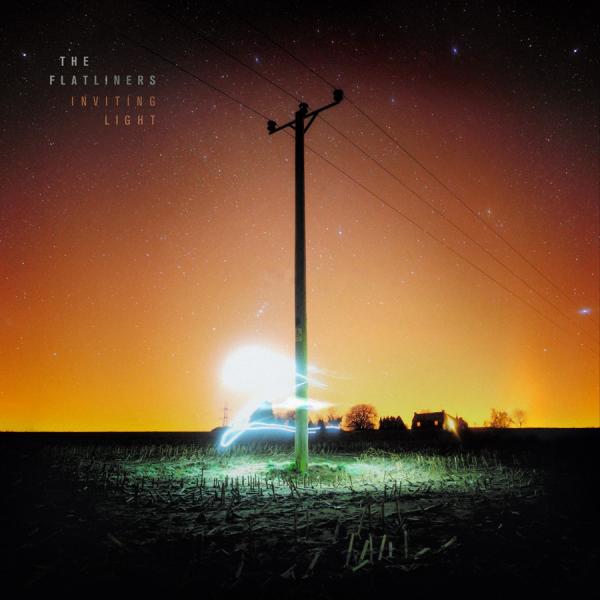 on
Saturday, April 22, 2017 - 19:34
Leading up to the release of "Inviting Light", The Flatliners released singles "Hang My Head" and "Human Party Trick" and seemed to get quite a lot of shit for them. Supposedly they went all pop-rock on us. And sure, fifteen years in they are no longer the skacore band they were when they started out. Thank god, because I don't need any more upstrokes in my life. And no, "Inviting Light" isn't the same album as "Dead Language". Or "Cavalcade". The Flatliners have always been a band that kept changing up their sound to keep things interesting for themselves. Or to piss off longtime fans. Who knows? And honestly, who cares as long as they keep putting out solid releases. And "Inviting Light" is most definitely another solid addition to the band's discography.
Opening track "Mammals" gently lures you in during its first minute with nothing but a couple of gloomy distorted notes accentuated by a couple of bass drum kicks and splashing cymbals. Once they have your attention, the song lets loose and makes sure you'll want to stay for the rest of the album. And sure, it's more melodic than ever before… but equally passionate and heartfelt. "Hang My Head" is up next and has one of the album's best choruses to gloat about while tracks like "Nicotine Lips", the slowly smoldering "Unconditional Love" and album highlight "Burn Out Again" are nothing short of amazing.
Maybe "Indoors" comes a bit too close to the kind of radio-friendly rock of Nickelback, but we will gladly let that one slide. Especially seeing as they more than make up for it in cuts like "Infinite Wisdom", where Chris Cresswell unleashes his trademark growl, and the acoustic-driven and highly atmospheric "Chameleon Skin". Just too bad that last song doesn't have the kind of ending it demands, simply fading out instead.
"Inviting Light" is not a perfect album, but The Flatliners prove they still have plenty of tricks up their sleeves and more than enough talent to dazzle you with them.
Track listing:
Mammals
Hang My Head
Nicotine Lips
Indoors
Human Party Trick
Unconditional Love
Burn Out Again
Infinite Wisdom
Sympathy Vote
Wedding Speech
Chameleon Skin
No Roads