Album Reviews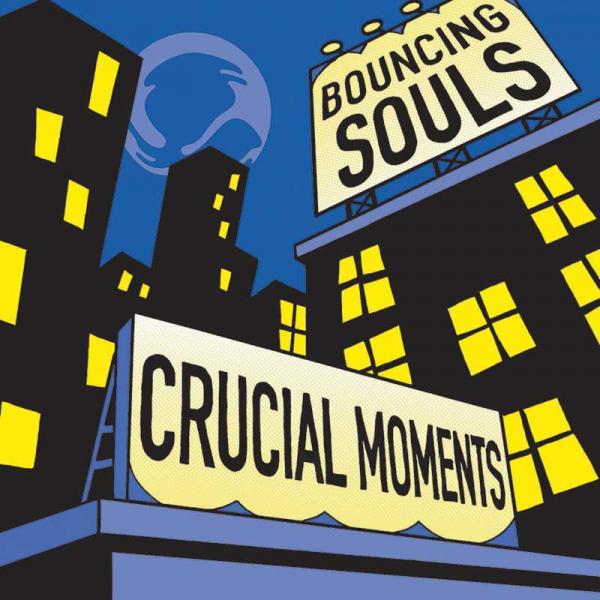 on
Saturday, March 23, 2019 - 08:56
- by Tom Dumarey
Holy shit! 30 Years?
That's right, everybody's favorite New Jersey punk rock band (sorry, The Gaslight Anthem, Lifetime and many, many more!) are celebrating their 30th anniversary this year and do so with a book and a new EP, both of which are called 'Crucial Moments'.
30 Years. There aren't a lot of bands that get that far. And the ones that do, have usually not always been as consistent when it comes to releasing solid albums. Not the Souls though. They might not be the most diverse bunch out there, but they have carefully sculpted out a sound that is instantly recognizable and all their own. That alone is impressive as hell. But what's even more impressive is the fact that the six songs that make up 'Crucial Moments' are crucial (ha!) Bouncing Souls songs and easily their best output in years.
Looking for lightning-fast melodic punk rock? Check out '1989' and '4th Avenue Sunrise'. Want some gang vocals to shout along to? Listen to pretty much every single song on here. In need of a new anthem? They have got you covered with 'Here's To Us'.
Here's to 30 more years along with an incredibly big thank you for brightening up our lives!!
Track listing:
Crucial Moments
1989
Favorite Everything
Here's To Us
4th Avenue Sunrise
Home