Album Reviews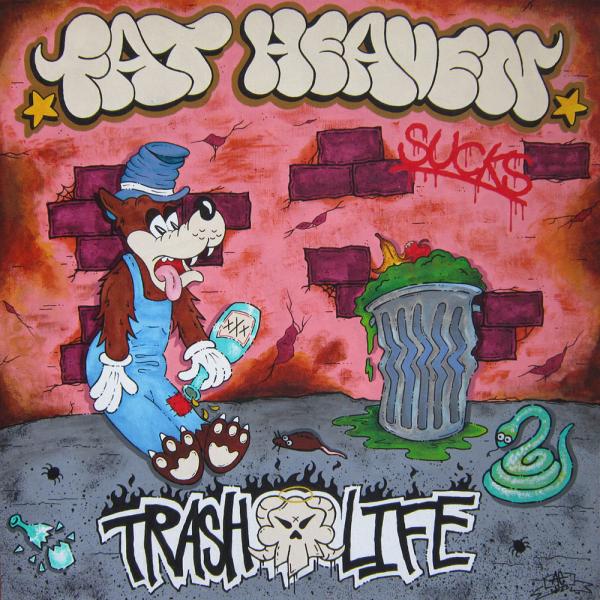 on
Friday, March 10, 2023 - 18:49
Fat Heaven is a Brooklyn-based trio consisting of Jack Counce, Travis Yablon and Gayla Brooks that likes to crank out highly melodic pop-punk tunes that harken back to the heydays of Lookout! Records. Their new album 'Trash Life' is out now on Sell The Heart Records and while not all of the songs are new, it does serve as an excellent introduction to the band if you are like me and haven't come across them before.
Featuring the songs from the previously released 'Crybaby' EP and their split with Trashy along with four new cuts, 'Trash Life' finds Fat Heaven sounding surprisingly consistent. They won me right over with opener 'Quarter-Life Crisis,' a punchy yet melodic tune with a very catchy chorus and kept my interest high for the remainder of the album.
'I Am Trash' is a rager from start to finish, 'Miracle' offers plenty of urgency and singalong moments and 'Crybaby' gets to take home the award for most contagious hook. Which is saying a lot if you listen to the rest of the album.
If you like your pop-punk catchy, angsty and slightly aggressive, then Fat Heaven is just the band for you.
Trash Life track list:
Quarter Life Crisis
I Am Trash
Doomsday Clock
Miracle
Tarantula
Crybaby
Never Needed You
Suburban Nightmare
Fashionista
Narc