Album Reviews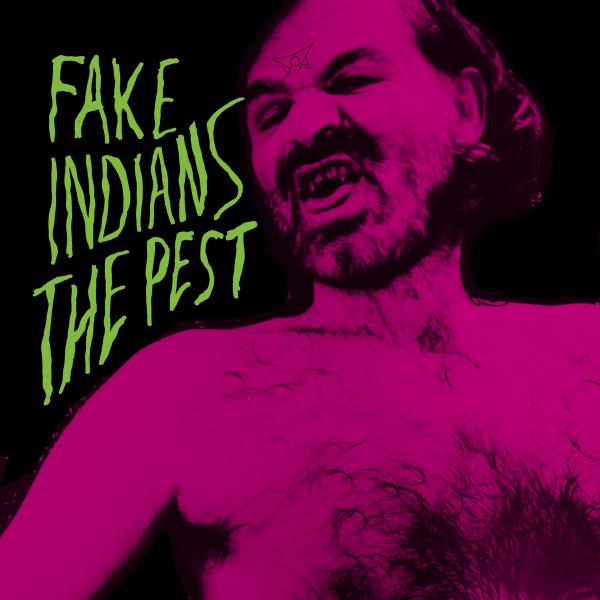 on
Thursday, April 9, 2020 - 16:52
Releasing an album called 'The Pest' during a pandemic. You have to hand it to these guys, their timing isn't perfect. But it could be worse. Can't think of an example right now. But it could be worse. Right? Has to.
Anyway, Fake Indians describe themselves as 'noiserock slackers from Antwerp'. What that entails exactly? Well, Antwerp is easy... coolest city in Belgium. Slackers isn't too hard either. Definitely explains why it took them four years to release their debut album. And noiserock? Well, 'The Pest' is Loud. As. Fuck.
Opener 'Pleazze Me' immediately sets the tone with a dark and brooding psychedelic vibe that takes its time and slowly claws its way in, before bursting wide open in a red hot noisy mess.
Sorry, got a bit graphic there.
Later on in the album, they stick to the same formula with cuts like 'Terror Squad', 'Ghali' and "Last Stop PC Bethania", cover The Fall on 'Lidl Fuks' and worship at the altar of Sonic Youth with 'Time of the Signs' and the surprisingly poppy 'Cheyenne'.
I do feel like 'The Pest' would have been an even leaner and meaner album without 'Gut #1' and 'Gut #2,'both of which aren't bad. They just don't add much of anything to what is otherwise a very solid debut album.
Track listing:
Pleazze Me    
There Was an Ass    
Cheyenne    
Lidl Fuks    
Ghali    
Gut #1    
Time of the Signs    
Terror Squad    
Gut #2    
Last Stop PC Bethania