Album Reviews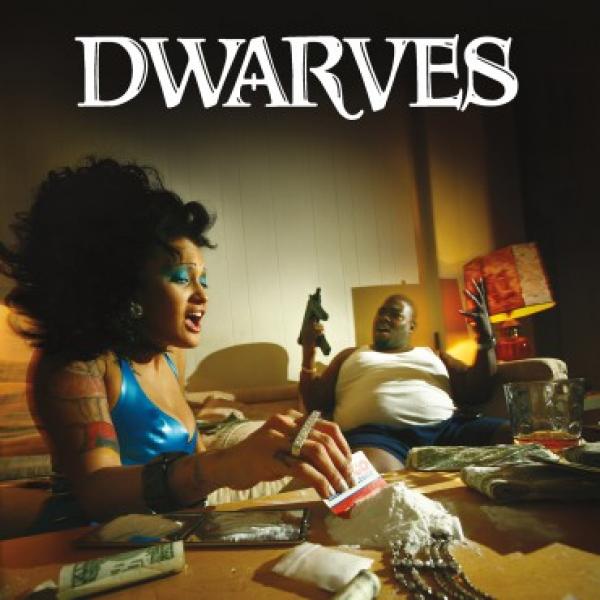 on
Monday, February 12, 2018 - 20:13
In a time where we are all becoming so politically correct that even 'Friends' has been deemed offensive, you could make a case for saying that we need The Dwarves more than ever to smash the status quo. But might I suggest one of their older albums? 'Take Back The Night,' the band's first new album in four years, is not their finest hour.
The album starts off decent enough with the highly melodic, garage-y and unapologetic 'Forget Me Not'. In other words, vintage Dwarves. They then go all out on 'City By The Bay' and 'Devil's Level' and the downright abrasive 'Everything And Moore'. But when we get to the title track and 'It's You I Don't Believe', they are … well, not quite so memorable. Sure, they are short, fast and as in your face as a creampie compilation. Other than that though, there's just not a whole lot to go round.
From there on it's a bit hit and miss. There's 'Here's Looking At You', a great example of Blag Dahlia doing what Blag Dahlia does best. Which is write sweet, bubblegum-y tunes about pervy shit, in this case a peeping tom. Dexter Holland and Bad Cop/Bad Cop's Stacey Dee contribute guest vocals on respectively, the poppy 'Julio' and the more experimental 'Safe Space,' both of which are solid enough. But then there's the hardcore rager that is 'Anything That Moves,' which doesn't contribute much of anything.
Like on the band's past releases, you get pulled in different directions throughout the album's 23-minutes running time. But unlike say, 'Must Die', not all of the songs on 'Take Back The Night' take you somewhere you want to go.
Track listing:
Forget Me Not
City By The Bay
Devil's Level
Everything And Moore
Take Back The Night
It's You I Don't Believe
Here's Looking At You
Julio
Anything That Moves
Dead In My Dreams
Get Away
You Turn Me On
Nowhere Fast
Safe Space
Trace Amounts