Album Reviews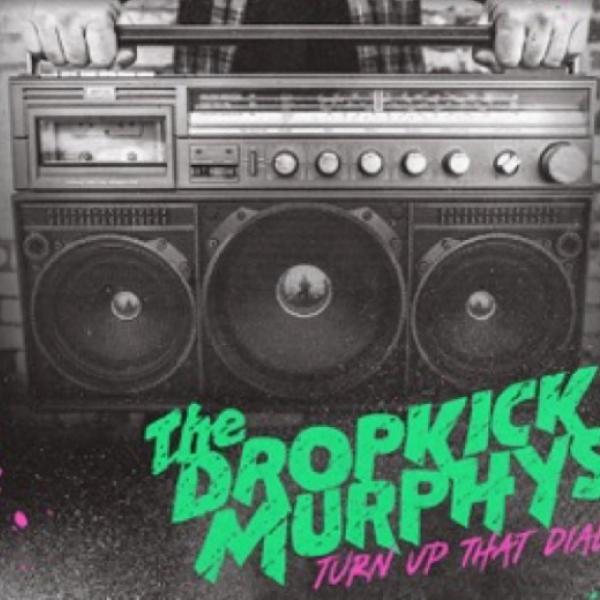 on
Sunday, May 16, 2021 - 13:11
Dropkick Murphys kick off their tenth album with the title track and it comes jam-packed with everything we have come to love Boston's finest for. Raging riffs are played off against a tin whistle and an accordion, while Al Barr and Ken Casey trade lines before bursting out a chorus that will have everyone singing along when we get to go to shows again. Not a very surprising song, but let's be honest... you are not going into a new Murphys album thinking they will have completely reinvented themselves.
Next we are treated to 'L-EE--B-O-Y,' a song about piper Lee Forshner who has been a touring member since 2014. Not bad, but it kinda sounds like they wrote it on autopilot with the sole purpose of never having to play the 'Spicy McHaggis Jig' again. And while we are at it, this albums' novelty song, 'HBDMF', as well as 'Chosen Few' are also pretty skipworthy. Sure, they will go down well live, but you can hardly call it the band's finest material.
Other than that though, there is plenty to enjoy on 'Turn Up That Dial'. Previously released single 'Queen of Suffolk County' sees the band ditching their distortion pedals to tell the story of a woman from the Boston area with a penchant taking what she wanted, whether it was money, men, drugs or all three, while 'Mick Jones Nicked My Pudding' is the hardest rocking song you will ever hear about someone stealing a dessert. Other album highlights come in the form of the uplifting and upbeat 'Good As Gold' and the album's first single 'Smash Shit Up' before album closer 'Wish You Were Here,' sees the band bringing it all the way down for a moving  tribute to Al Barr's late father, Woody Barr.
While arguably not the band's best album (that would be 2005's 'The Warrior's Code'), 'Turn Up That Dial' is a guaranteed good time. And with the year we have all been through, I'll take it.
Track listing:
Turn Up That Dial
L-EE-B-O-Y
Middle Finger
Queen Of Suffolk County
Mick Jones Nicked My Pudding
H.B.D.M.F.
Good As Gold
Smash Shit Up
Chosen Few
City By The Sea
I Wish You Were Here