Album Reviews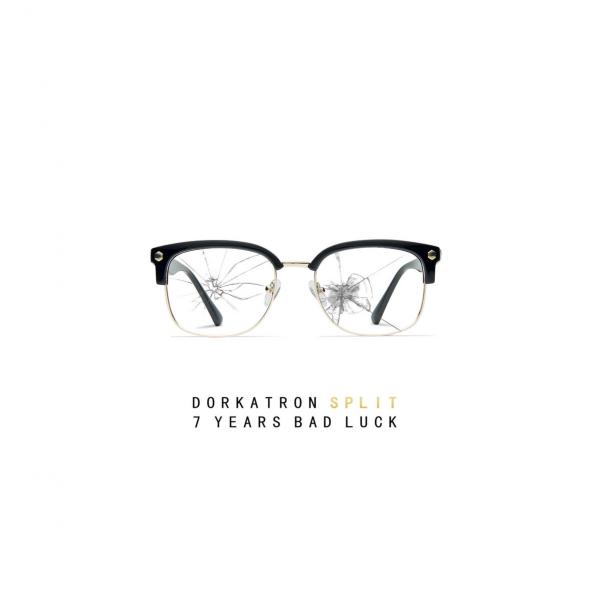 on
Saturday, June 20, 2020 - 16:51
- by Tom Dumarey
Not all that long ago, my favorite thing about Austria was Arnold Schwarzenegger. Since then I got to know DeeCracks, Dorkatron, 7 Years Bad Luck and the label behind those bands, Monster Zero Records. Needless to say Arnie is still my favorite thing about Austria, but all this punk rock goodness is now a close second.
Monster Zero's latest release sees Dorkatron and 7 Years Bad Luck teaming up for a solid split action-packed with twelve slices of punk rock bliss. First up are your favorite future librarians, Dorkatron. Expect highly melodic pop-punk that lingers somewhere between Nerf Herder and Teenage Bottlerocket. If there is anything not to like about songs like 'Robotic Love', 'Custodians' and 'Hall Monitor', you are going to have it point it out to me because I haven't found it yet.
Next up is 7 Years Bad Luck. You know, it's always cool when a band comes from somewhere off-center and just really pushes the musical envelope to end up with something truly unique and all their own. 7 Years Bad Luck is not that band. They like their beers cold and their punk rock melodic with plenty of grit. And honestly, that's all I need. They have the formula down pat and wouldn't have looked out of place on Fat Wreck's roster back in the day with a bit of Weezer splashed in on a song like 'Better Joke'.
You'll be hard-pressed to find anything you haven't heard before on this split but damn, this is melodic punk rock done right and it is just too much fun.
Track listing:
Dorkatron - Robotic Love    
Dorkatron - Custodians    
Dorkatron - Shopclass    
Dorkatron - Hall Monitor    
Dorkatron - My Girl     
Dorkatron - Pills    
7 Years Bad Luck - Comatose    
7 Years Bad Luck - Out
7 Years Bad Luck - You, The Ocean And Me    
7 Years Bad Luck - Better Joke    
7 Years Bad Luck - Milk Teeth    
7 Years Bad Luck - Movie Star