Album Reviews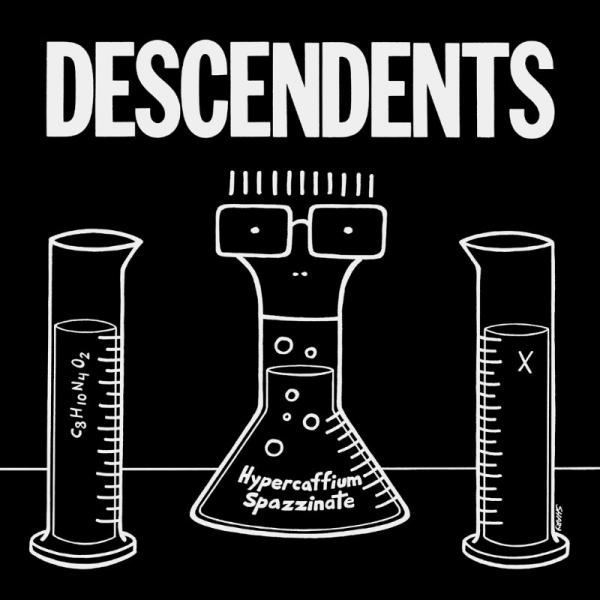 on
Friday, July 29, 2016 - 16:45
Guess what? Thirty-four years after Milo went off to college and started belting out songs like "I Don't Want To Grow Up" and "When I Get Old", he has grown up and gotten old. Well, older. Old people don't crank out excellent pop-punk songs like the ones you find on "Hypercaffium Spazzinate", Descendent's newest and eagerly awaited album and their first in twelve years.
Descendents may look a little more weathered, but they still sound as hungry as ever. Except now they have to be more careful about what they eat because of heart disease. "No Fat Burger" might be the first hardcore track ever written about cholesterol and for that, I applaud them. After a zillion pop-punk songs about hearts being broken by a girl, it's cool to finally have one about hearts being broken by saturated fats.
Throughout these sixteen songs, Milo Aukerman, Bill Stevenson, Karl Alvarez and Stephen Egerton still like to switch things up between bruising slices of hardcore punk ("Testosterone", "Human Being") and unadulterated bursts of pop bliss (the funny "On Paper") while still managing to make everything sound cohesive. Lyrically as well, the band balances difficult subject matter alongside more lighthearted songs and they do so with ease. "Feel This" for example was written by Alvarez after his mother passed away and talks about grief as something that needs to be confronted rather than suppressed. "Smile" is a Aukerman's version of a pep talk to Stevenson, who was dealing with major health issues. And I haven't even mentioned "Without Love", the album's most heartfelt and best song!
Basically, all I'm trying to say is that Descendents are back and "Hypercaffium Spazzinate" is a friggin' awesome album.