Album Reviews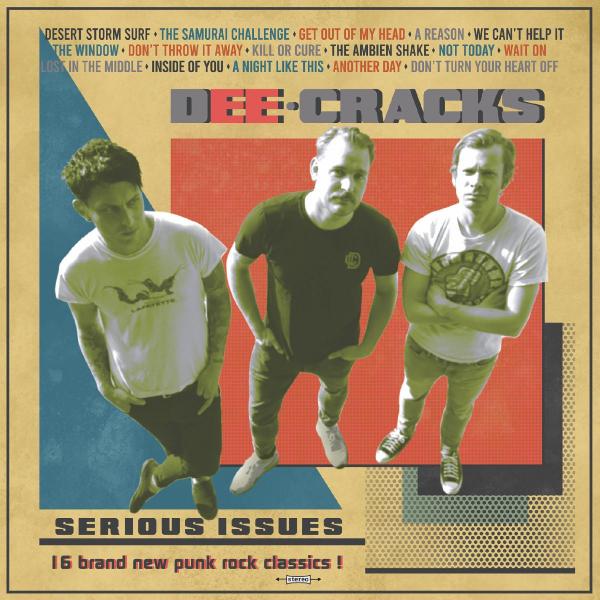 on
Saturday, April 3, 2021 - 15:01
On the follow-up to 2018's 'Sonic Delusions', DeeCracks simply do what they do best. Write solid and highly melodic songs. Doesn't really matter whether that's it in the form of surf instrumentals ('Desert Storm Surf', 'Ambien Shake') or punk rock ragers ('', 'Kill Or Cure'). They pull both off with ease.
Whereas in the past DeeCRACKS came straight at you with an almost hardcore intensity, they seem to have slowed down a tad on 'Serious Issues'. You can hear it on the organ-enhanced 'Get Out Of My Head' and the downright poppy 'Don't Throw It Away,' which takes home the award for the album's best chorus. Other album highlights come in the form of 'Lost In The Middle,' which sounds like the Ramones meeting up with Rocket From The Crypt to cover a song from a spaghetti western soundtrack, and the doo wop-influenced 'A Night Like This'.
Over the years, these Austrian punks have really upped their game and know exactly what makes a solid pop-punk song. They have a knack for writing strong hooks and slick melodies, but Matt DeeCRACK's gritty vocals help keep the songs retain this edge that makes them stand out.