Album Reviews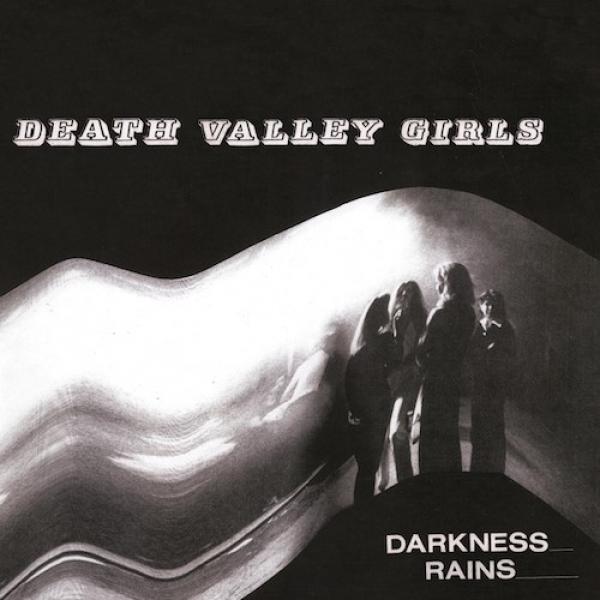 on
Saturday, October 6, 2018 - 15:26
- by Tom Dumarey
On 'Darkness Rains', Death Valley Girls sound like a band flown in straight from the seventies. Like some recently unearthed recording dug up in a Detroit basement, 'Darkness Rains' brings everything from MC5 and Sabbath to the Stooges and the Rolling Stones to mind as they swagger, strut and stroll through the ten tracks that make up this album.
Single 'Disaster (Is What We're After)' might be the catchiest song on the album, but there's plenty going on to keep you sticking around for the other nine cuts. 'Unzip Your Forehead' comes plenty of psychedelic swirls, the organ-enhanced 'Wear Black' has a very Cramps kinda feel that suits vocalist Bonnie Bloomgarden's voice just fine and guitarist Larry Schemel is pretty adept at whipping out a scorching solo as displayed in songs like the menacing 'Abre Camino' and 'Occupation: Ghost Writer'.
Blast from the past? Very much so. But in an age where they keep telling us that rock 'n roll is dead (again), it's cool to see a band like Death Valley Girls flipping everybody off as they ram another riff down your throat.
Track listing:
More Dead
(One Less Thing) Before I Die
Disaster (Is What We're After)
Unzip Your Forehead
Wear Black
Abre Camino
Born Again and Again
Street Justice
Occupation: Ghost Writer
TV in Jail on Mars