Album Reviews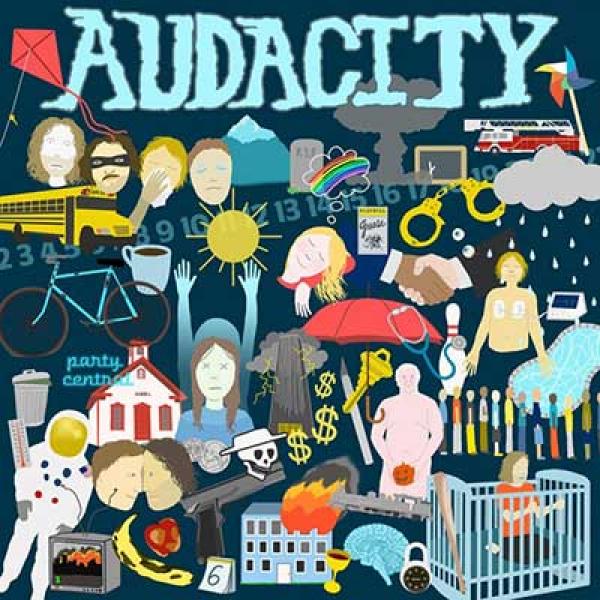 on
Sunday, April 10, 2016 - 11:10
Audacity are back for another party and were even kind enough to provide the soundtrack. "Hyper Vessels" comes with twelve irresistible tunes that are both garage-y and punky and as hyper as a six-year-old on a sugar rush.
Whereas 2013's "Butter Knife" came with both highs and lows, "Hyper Vessels" sounds a lot more focused and well, better. "Counting The Days" kicks things off and does so in high gear with a killer chorus and a sweet guitar solo. Both "Not Like You" and "Umbrellas" keep up the pace and while these songs sound lighthearted enough, they are equally invested in staving off the depression that seems to loom just around the corner.
Longtime friend Ty Segall helped these guys record their new album and together they managed to capture Audacity's frenetic energy on tape. One listen to "Dirty Boy", "Hypo" and the appropriately titled "Fire" are all the proof you need. But, while there is plenty to enjoy on "Hyper Vessels", I failed to locate an album favorite like "Hole In The Sky" on the band's previous album. You know, the kind of flawless song you find you're still humming a month later?
Sure to please fans of Marked Men, Jay Reatard and Fidlar and six-year-olds on a sugar rush alike.