Album Reviews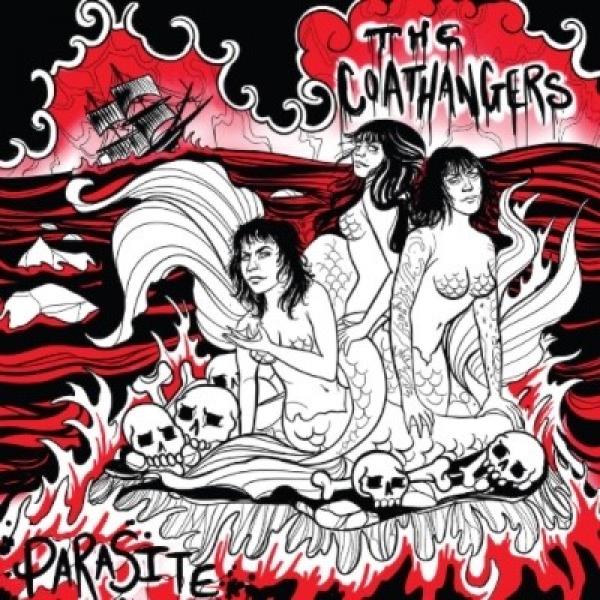 on
Thursday, July 20, 2017 - 19:41
Last year, The Coathangers treated us to "Nosebleed Weekend", their fifth and probably best album to date. They have been touring pretty much non-stop since then, yet have somehow managed to find time to write five new songs. Well, four. "Down Down" is an alternate take on the one that already appeared on last year's album. Actually, it's only a slightly alternate version. But hey, you don't hear me complaining.
So what about the four new tracks? Well, the title track is a short ripper that takes you all the way back to the punk sounds of yesteryear. It's not very complicated (especially the chorus is easy to memorize) but it comes in, gets the job done in just 72 seconds and then makes room for "Wipe Out", a catchy track with a handclap-enhanced chorus. "Captain's Dead" is a snarly little number that pulls a 180 in the synth-laden chorus that sounds a bit weird at first, but then becomes smoother with each new listen. Rounding out this EP is "Drifter", a moody song that is mostly just Stephanie and Julia singing softly, a guitar, ambient noises and a mental image of tumbleweeds and gunfighters facing off in the street.
"Parasite" is a short but sweet release, one that will help you tide over time until the arrival of album number six.
Track listing:
Parasite
Wipe Out
Captain's Dead
Down Down (Alternate Version)
Drifter