Album Reviews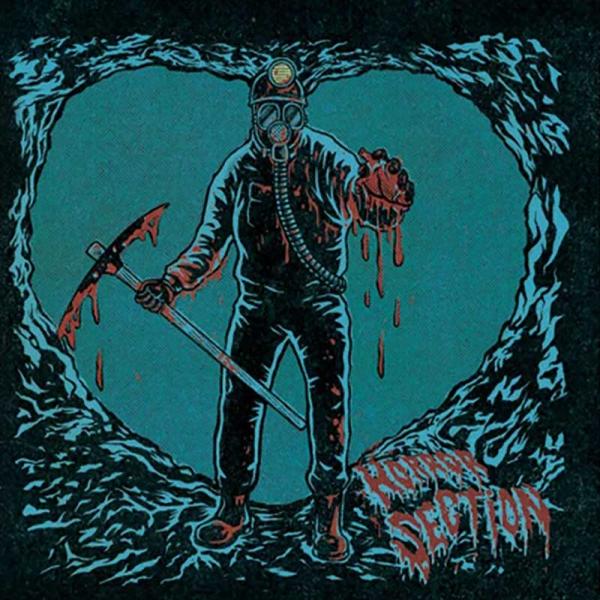 on
Saturday, February 13, 2021 - 14:42
My Bloody Valentine is a slasher, directed by George Mihalka and written by John Beaird. Like most slashers, it stars a group of young adults who get picked off one by one. In this one the killing is done by a disgruntled miner with an intense dislike of Valentine's Day parties. Though considered a box-office disappointment by Paramount Pictures when it came out in 1981, it is still held in high regard among horror fans with Quentin Tarantino even calling it his all-time favorite slasher film.
The movie also inspired Horror Section enough to base their latest release on it. The 'My Bloody Valentine' EP comes with four brand spankin' new songs by the St. Louis based band with a knack for writing highly melodic pop-punk tunes that sound like the offspring of Ramones, Lillingtons and Teenage Bottlerocket fronted by Dr. Frank. Opener 'Five Below' immediately sets the pace with strong melodies, a catchy chorus and a killer dual guitar lead. Next up are previously released single'Can't Stop The Party', the very poppy if slightly depressing 'Die Alone' and the high-energy closer that is 'Never Going Home'.
Short and sweet, 'My Bloody Valentine' is an excellent addition to Horror Section's discography. Contrary to most horror movie franchises that keep spawning sequels, these guys actually seem to improve with every release.
Track listing:
Five Below
Can't Stop The Party
Die Alone
Never Going Home