Album Reviews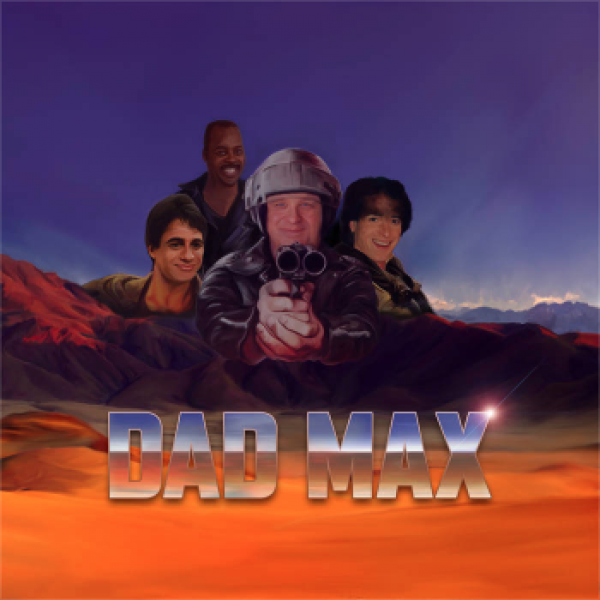 on
Saturday, August 6, 2016 - 08:18
As a self-described Punk Rock Dad, finding things to listening to that fits the 'non-baby' baby music criteria without being a rehashed lullaby is difficult. The ideal song should be energetic, but not too loud. Silly but not a joke. Catchy, but not so repetitive that you can hear it in your sleep (e.g., the Hot Dog Song at the end of every Mickey Mouse Clubhouse episode). So far, Play Date, Greg Attonito's (The Bouncing Souls) kid-friendly musical group, is the only thing my son and I can mutually enjoy. I am trying to convince him that Cookie Monster does the vocal work for Slayer, but I still have some work to do.
From here, you can imagine my excitement when I heard about a band called Dad Jokes. My excitement grew even more when I saw their latest release is a puntastic four-song EP called "Dad Max." Even though Dad Jokes does not meet the 'non-baby' music criteria, it is a decent listen. Each song on this EP is well produced and full of punderful titles, but may be a little too mathy for a leisure walk to the park. After all, you wouldn't want people to call Child Protective Services on your ass when they see you shaking the carriage with the baby in it following another spastic break in "Dad Max Also The Weekend Warrior "?
The titular track, "Dad Max", and the punmazingly titled song, "Beyond Punderdome", are my favorites on this EP. Both of these songs have interesting compositions and unpredictable rhythms. My son is still unsure of his thoughts, but I am just glad Dad Jokes did not reference the ABC's at any point during this EP.