Album Reviews
This is a Sickness and Sickness Will End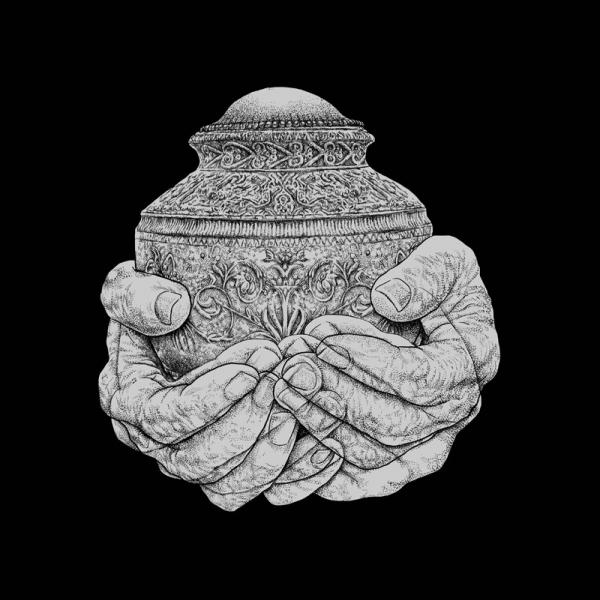 on
Saturday, March 25, 2017 - 17:38
With "Perhaps You Deliver This Judgment With Greater Fear Than I Receive It", Crusades delivered an album that was as unique as its title was long. The Ottawa-based band is back now with the slightly shorter titled "This Is A Sickness And Sickness Will End", a release that shows a band moving away from the underground in favor of a more mainstream sound (well, kinda) without turning their backs on their roots.
While "Perhaps You Deliver…" was impressive, I found it a difficult album to get into. "This Is A Sickness" on the other hand is more accessible thanks to bigger melodies and hooks, while also staying true to the band's dark and moody mix of metal, hardcore, punk and post-rock that makes them sound like a cross between Rise Against and Pelican. If that makes any sense.
It makes for some sweet songs like opening track "1590 (Sickness Never Ceasing)", the hardcore fury of "1866 (Porch And Portal)" and the sweeping "1846 (Once Drinking Deep)". On the other hand, Crusades also tend to lose themselves from time to time in parts that are normally reserved for proggy bands. You know, the kind where the introduction of a pan flute always seems like a viable option. Check the album's centerpiece, "1940 (Whirr And Chime)" for some of that.
"This Is A Sickness And Sickness Will End" definitely has songs that make you believe these guys will one day blow everyone away. Unfortunately, this album isn't that masterpiece just yet.
Track listing:
1590 (Sickness Never Ceasing)
1828 (Father of Waves)
1713 (The Scorching Fevers)
1940 (Whirr and Chime)
1894 (Children of Silence and Eternity)
1866 (Porch and Portal)
1846 (Once Drinking Deep)
1657 (Black Curtains Draw)