Album Reviews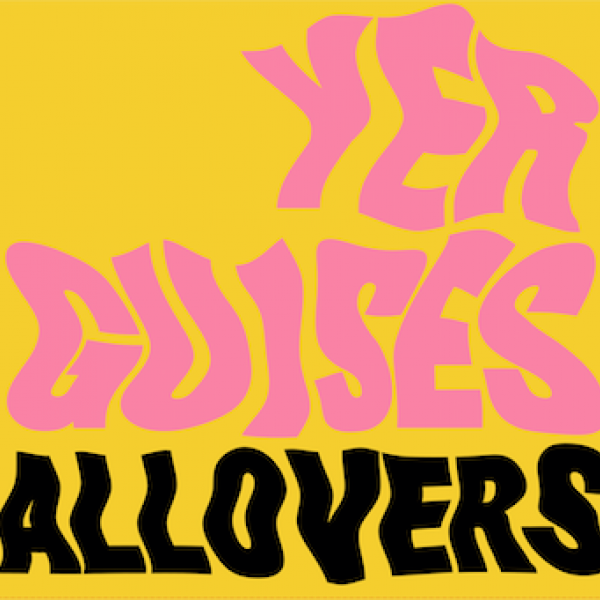 on
Saturday, May 19, 2018 - 19:45
Canadian trio The Allovers, made up of guitarist Matt Pahl, bassist Paul Arnusch (The Wet Secrets, Faunts, The Whitsundays) and drummer Garrett Kruger (Fire Next Time), have been around since 2011 and have only now gotten round to releasing their debut album via Ryan Young's Anxious & Angry Records.
'Yer Guises' comes with a whopping fifteen songs' worth of deliciously crunchy riffs, big hooks and the kind of crooned vocals that have gone out of style since the late 50ies. Their garage-y pop-punk sounds in combination with the crooned vocals make for a pretty original sound. A sound they work particularly well on songs like the ridiculously catchy and – weirdly enough kind of menacing - 'When Freddy's Back In Town', 'Kitty Cat Girl' and the Ramonesque 'Rinkydink', a song written from the perspective of a breaking down lawnmower as a comment on the cheapening of the modern world.
If you want to get really critical, things do sound kind of same-y after a while. But that doesn't really take away from the fact that there is plenty of fun to be had with 'Yer Guises,' one of the most surprising and original albums I've heard in quite some time.
Track listing:
Blue Kangaroo
Rinky Dink
Tub Time
Dog Team Cooperation
When Freddy's Back in Town
Hitchcock Twist
Happy Pop
Kitty Cat Girl
Gooby
Honey Gets Me Flies
Get Serios
Hey Joey
Sugar Shed
I Remember Beaver Lumber
Allovers' Theme