Album Reviews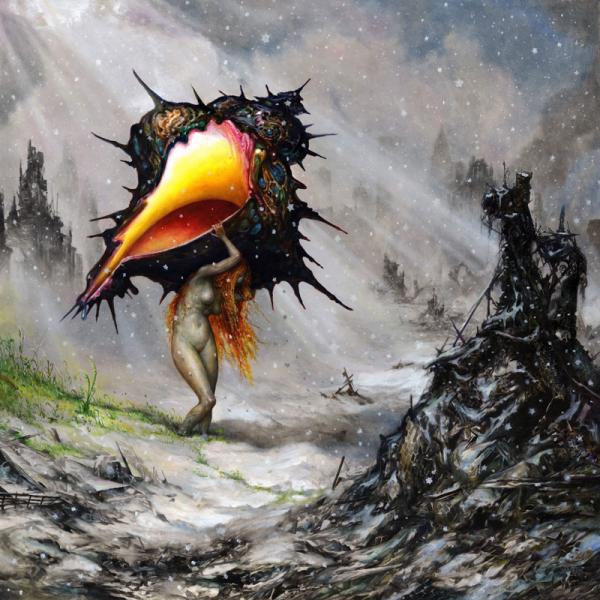 on
Saturday, September 23, 2017 - 08:28
- by Christian Hartnett
I love me some Anthony Green. Cue the predictable "man crush" dialogue. Seriously though, there is a lot to like about the guy besides his incredible vocal range. To state the obvious, he is the reason why everyone keeps coming back for more Circa Survive music.
It's a bit perplexing as to why the band hasn't become a household name at this point. Sure, the band has a very large and loyal fan base…but with Anthony Green as the front man, you would expect Circa to have hit it BIG by now. And I mean HUGE. After all, they are an ultra-talented group of musicians led by arguably one of the most compelling lead singers of this current generation.
Their latest album "The Amulet" just dropped on September 22nd. It's a brief 10-track record with the familiar Circa Survive sound. It's impeccably produced and layered deliciously. Green's angelic voice is the frosting and cherry on top. It's an album that provides that strange combination that is typical of Circa Survive music: it can either get your heart racing or put you in a relaxed trance. It's powerful but peaceful all at the same time.
Circa albums always grow on me. I need to listen to them multiple times to truly appreciate them. The band isn't known for producing chart-topping hits, which is probably why they aren't as popular as I think they should be.
But you know what? I don't give a damn that they don't produce radio music. I'm glad they don't. That's what makes Circa so likeable. They are just consistently good. And that's why I know I'll like "The Amulet" more and more with each listen. As long as Anthony Green is providing the pipes, they can do whatever they want.
Track listing:
Lustration
Never Tell A Soul
Premonition of the Hex
Tunnel Vision
At Night It Gets Worse
Stay
Rites of Investiture
The Hex
Flesh and Bone
The Amulet