Album Reviews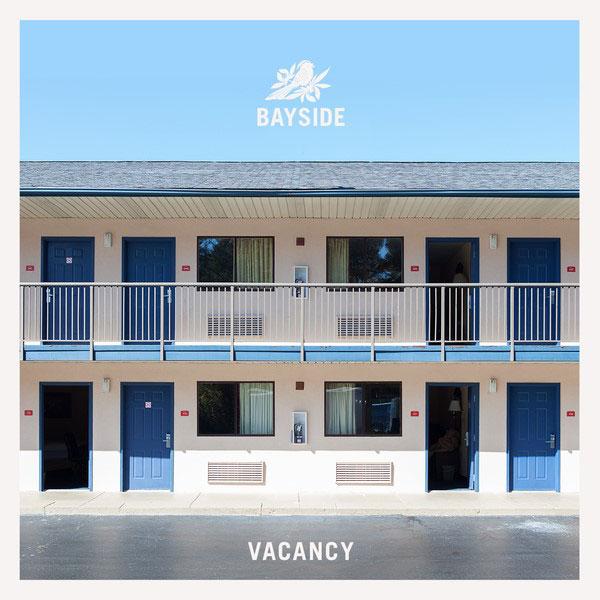 on
Wednesday, August 17, 2016 - 23:43
Wow, turns out "Vacancy" is already Bayside's seventh album. Guess I missed a couple of those. That's okay though. As soon as opener "Two Letters" kicks off, I quickly found they haven't really changed their sound over the years. Especially during "Enemy Lines" and "Rumspringa (Heartbreak Road)", it seems like time stood still for these New York City natives since the release of 2004's "Sirens & Condolences".
That could be a disappointment if you were hoping for innovation. Then again, if you stuck with Bayside all these years, then I guess you're okay with these dudes repeating themselves. The things we all liked about them back in the day are still intact. Bayside have right from the start been capable of writing songs with plenty of oomph, pointy riffs and of course, Anthony Raneri's characteristic vocals with his above-average flair for the dramatic.
When they do introduce something a little different here, they still don't stray too far from the beaten path. "I've Been Dead All Day" has a swing feel to it while still remaining recognizable as a Bayside song. "Not Fair" has a vaudevillian flair to it that temporarily borders on the wrong side of cheesy with the introduction of a harpsichord halfway through and "The Ghost" comes with a sense of looseness that sounds kinda refreshing. Rounding out the album is "It's Not As Depressing As It Sounds", a song that – contrary to its title – starts out like a real downer before bursting wide open about 90 seconds in and leading up to the satisfying finale of what turns out to be a solid album.