Album Reviews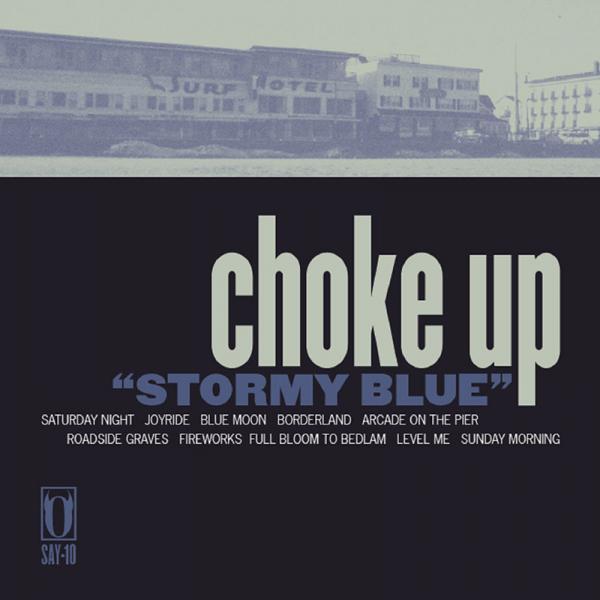 on
Saturday, September 23, 2017 - 19:12
Boston's Choke Up is back with the follow-up to 2015's "Black Coffee, Bad Habits", which you should check out if you haven't already done so. Or you can redeem yourself and pick up a copy of "Stormy Blue" instead.
Opening track "Saturday Night" reminded me of the second half of Coldplay's "Fix You" and talks about driving Cadillacs down dusty highways and leather jackets being passed on from father to son. In other words, the kind of lyrics that would put a smile on Brian Fallon's face. Decide for yourself if you think that's a good thing or not.
From there on, the band cleverly whips up a tasty mix of early 00's Taking Back Sunday, Brand New angst, punk rock energy, big sing-alongs and post-hardcore textures. But they will just as well slow things down for some mellow acoustic moments with a little twang smuggled in there ("Borderland", "Level Me") or settle down with a more brooding composition like the Manchester Orchestra-esque "Arcade On The Pier".
"Stormy Blue" is an ambitious album to say the least. One that shows off a lot of different sides of Choke Up. Maybe not all of the songs pay off as big as you would like them to, but there is still a lot of good stuff waiting to be discovered throughout these ten songs.
Track listing:
Saturday Night    
Joyride
Blue Moon
Borderland
Arcade on the Pier
Roadside Graves
Fireworks
Full Bloom To Bedlam
Level Me
Sunday Morning