Album Reviews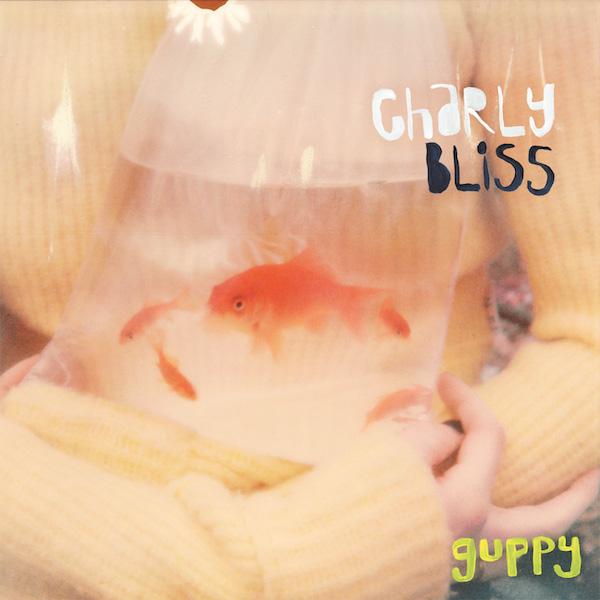 on
Monday, May 8, 2017 - 16:22
In food production, there is a term called 'the bliss point'. It refers to the amount of an ingredient like sugar, where any further increase would make the consumer less satisfied. Listening to Charly Bliss' debut album "Guppy", I think it's fair to say this Brookly-based band has found its bliss point.
Charly Bliss – led by vocalist Eva Hendricks and rounded out by Eva's older brother Sam on drums, bassist Dan Shure and Spencer Fox on guitar – deal in sugary, fun-filled pop songs set to big, fuzzy guitars that recall 90ies outfits like Veruca Salt and Letters To Cleo. The kind of tracks that seem be lifted right off the soundtrack of movies like "10 Things I Hate About You" or "Mallrats".
As poppy as the songs are though, Eva's lyrics are all teen angst and spitting anger. But she will just as well sing about peeing while jumping on a trampoline. There's a bluntness to her lyrics that makes the songs even better. I mean, how can you not like a song that starts with the line 'I laughed when your dog died' before the track starts bouncing all over the place.
Other album highlights include "Westermarck", "Glitter" and "Gatorade", songs you will have added to your favorites playlist by the time they reach the one-minute mark. But basically, the whole album is a celebration of pure, unadulterated joy and it comes with the kind of Weezer-esque hooks that will brighten up your day considerably.
Track listing:
Percolator
Westermarck
Glitter
Black Hole
Scare U
Ruby
DQ
Gatorade
Totalizer
Julia