Album Reviews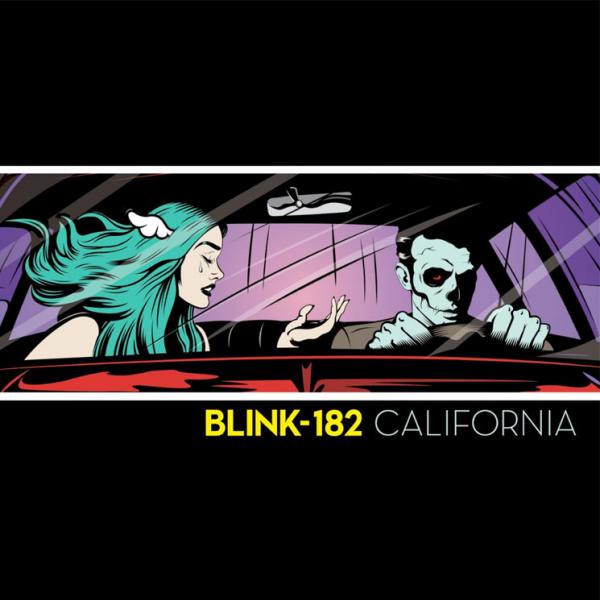 on
Thursday, May 25, 2017 - 12:05
Last year, "California" marked an enjoyable enough comeback for Blink 182. Not only did it welcome Alkaline Trio's Matt Skiba into the fold, it also showed that they were managing just fine without Tom DeLonge, who was too busy looking up at the sky for signs of little green men.
The band is back now with the deluxe edition of the album, which comes with a whopping 12 additional tracks. That brings the total to an even whoppier total of 28 songs. A lot. Especially for an album that already felt bloated to begin with.
"Parking Lot" gets to kick things off, a fast and catchy anthem that should have been on the original album. The same can be said for the poppy "Don't Mean Anything" and "Wildfire", which comes with a nice vintage Blink vibe. You could also make a case for "6-8", even if it feels more like an Alk 3 track than anything else.
Cuts like "Good Old Days", "Misery", "Hey I'm Sorry" and "Last Train Home" on the other hand definitely feel like B-sides and could have easily been left on the cutting floor. The latter two even sound so much alike, it's kinda ridiculous. And I doubt anyone was waiting for the acoustic version of "Bored To Death".
In short, the deluxe edition of "California" comes across as overkill. There's a handful of solid additions, which should have replaced some of the more cookie cutter tracks on the original version of the album. "California" would have been all the better because of it. But at 28 songs, there is just way too much mediocre Blink to take in.
Track listing:
Cynical
Bored to Death
She's Out of Her Mind
Los Angeles
Sober
Built This Pool
No Future
Home is Such a Lonely Place
Kings of the Weekend
Teenage Satellites
Left Alone
Rabbit Hole
San Diego
The Only Things That Matters
California
Brohemian Rhapsody
Parking Lot
Misery
Good Old Days
Don't Mean Anything
Hey I'm Sorry
Last Train Home
Wildfire
6/8
Long Lost Feeling
Bottom of the Ocean
Can't Get You More Pregnant
Bored to Death (Acoustic)