Album Reviews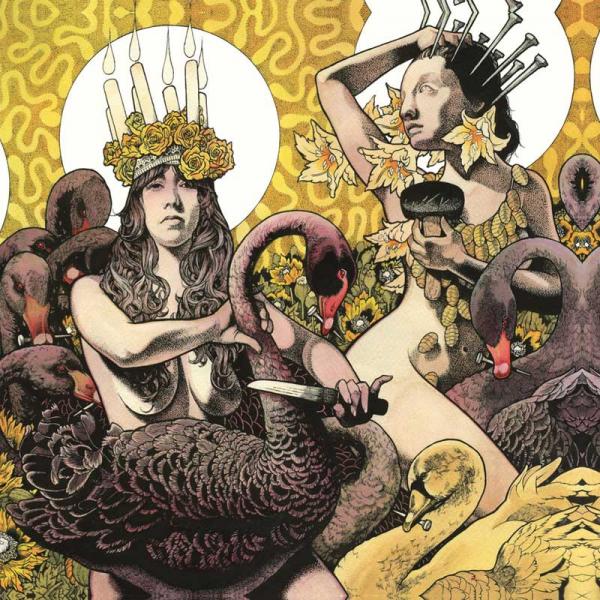 on
Monday, July 23, 2012 - 00:00
Kinda like what Mastodon did with "The Hunter", "Yellow & Green" sees fellow Georgia natives Baroness move away even further from the sludgy, heavy-ass riffs and screams and go for more clean riffs and ditto vocals. In short, they opened the doors for progressive parts, southern rock and classic rock. 'Short' is not a word you can use to describe this release though. This double whopper comes with no less than 18 songs spread out over 2 albums and just under 75 minutes.
Opener "Take My Bones Away" kicks things off nicely and comes with a catchy chorus. It is followed by "March To The Sea", which is just plain awesome with a bassline that gives the song immediate momentum and keeps going from there. Over the course of the album you'll hear influences from all over the place… Queens Of The Stone Age, Foo Fighters, Muse, Pink Floyd. It's all present and accounted for! Especially in the epic "Eula" which pretty much embodies the new Baroness sound.
I'm just wondering if maybe they wouldn't have been better off releasing a single album instead. Keeping things equally exciting throughout 18 songs is asking a bit much and there is the occasional song on here("Collapse", "Board Up The House") that could be considered filler.
All in all though, "Yellow & Green" is a solid album with plenty of highlights that will get you banging your head in no time.