Album Reviews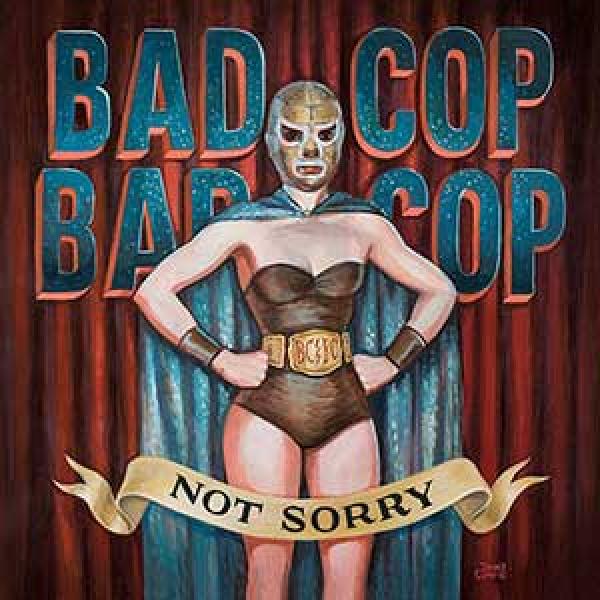 on
Saturday, June 27, 2015 - 18:06
Did you like last year's "Boss Lady"? Well, then you're in luck because San Francisco's Bad Cop/Bad Cop released their first full-length and the songs on here are just as good as the ones on their 7". If not better. And there's more of them!
The best way to describe Bad Cop/Bad Cop would be an all-girl version of Masked Intruder ("Anti Love Song"), but they'll just as well take cues from fellow their fellow San Francisconites (?) in Swingin' Utters (the acoustic "Here's To You"). But comparisons to 60's girl bands stick as well… well, pissed off 60's girl bands that will kick your ass and charm you at the same time ("Rip You To Shreds"). Whip smart, catchy as hell and plenty of energy… what's not to like here?
Everything about them just adds up… from the three-part vocal harmonies to the quirky synths in "The 'Wood" to the awesome artwork (courtesy of guitarist Jennie Cotterill). Kudos to them for releasing one hell of a fun album!