Album Reviews
Broadcasting To The Nations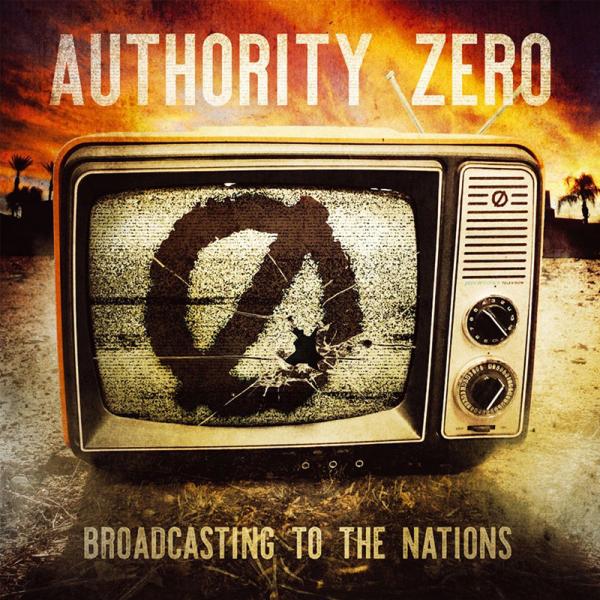 on
Tuesday, June 6, 2017 - 15:11
On their latest album, Authority Zero waste zero time in getting to the point as they unleash the triple threat that is opening track "First One In The Pit", "Reconciliation" and "Destiny And Demise". All three tracks are short blasts of lightning-fast melodic punk rock with big hooks and Jason DeVore's trademark rapid-fire vocal delivery.
Next up are the title track, the first ska-tinged song of the album that builds up to another killer punkrock chorus, and the mellow, whistling-enhanced "Summer Sickness". If all ska songs were like this, I would probably appreciate the genre a lot more than I do. Unfortunately they aren't… elsewhere on the album "Revolution Riot" fails to convince, sounding like every other ska-punk song out there. Luckily, it is sandwiched between the poppy "Bayside" and "Sevens", two more album highlights.
The remaining songs are somewhat of a mixed bag. The ska-tinged "La Diabla" and "Creepers" are two more songs that left me feeling lukewarm, while the nostalgic "When We Ruled The World" and closing track "No Guts No Glory" are two more excellent additions to the Authority Zero songbook.
"Broadcasting To The Nations" is not a perfect album, but it offers its share of finely sculpted punkrock tunes that more than warrant its existence.
Track listing:
First One In The Pit
Reconciliation
Destiny And Demise
Broadcasting To The Nations
Summer Sickness
Bayside
Revolution Riot
Sevens
La Diabla
Creepers
When We Ruled The World
One Way Track Kid
No Guts No Glory