Album Reviews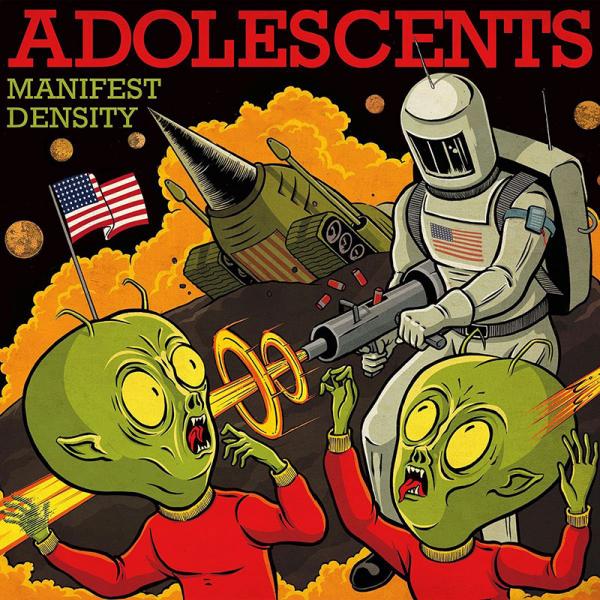 on
Thursday, July 21, 2016 - 09:11
On "Manifest Density", Adolescents do what they have been doing since the early 80ies, cranking out energetic and highly melodic punk rock tunes. Their latest album opens with the most excellent "Escape From Planet Fuck", a song gets things going right away with a highly memorable riff that is as sharp as Tony Cadena's lyrics, a big chorus and some sweet backup vocals. Other album highlights include "Nightcrawler", "Jacob's Ladder" and "Rat Catcher". All of them perfectly fine Cali punk anthems in their own right.
The rest of the songs that make up "Manifest Density" are good enough, just not quite as memorable as some of the abovementioned tracks. But hey, if you've been around for 35+ years and you can still sound hungrier than dudes who are actual adolescents now? Kudos to you!
Oh, in case you're wondering why the title track from the band's 2012 EP "American Dogs In Europe" is included here, that's because their label decided to discontinue the EP and the band wanted to make sure the song was still in circulation.