Album Reviews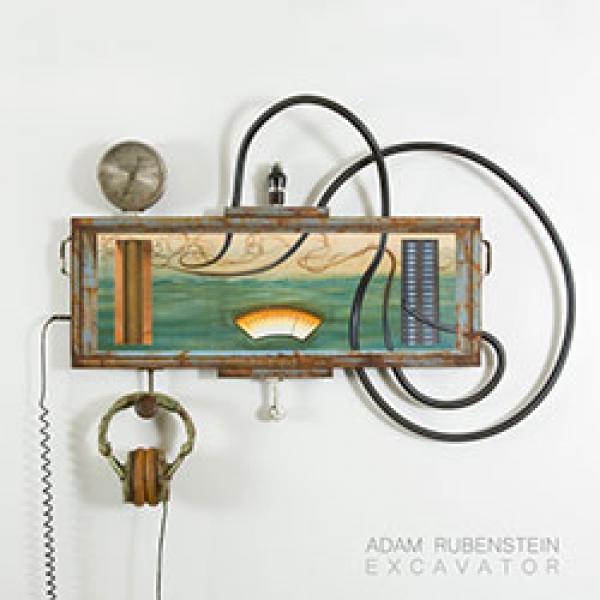 on
Wednesday, November 6, 2013 - 19:50
That Adam Rubenstein character sure is a lazy fucker… didn't even design his own artwork! Okay, so he wrote and produced all of the songs, sings, plays guitar, mandolin, ukulele, keys and percussion but can't be bothered to take care of his artwork. Tsss.
While looking through old notebooks, discs and even cassettes (http://en.wikipedia.org/wiki/Compact_Cassette for all you young ones), Rubenstein found a regular treasure trove of songs that he had written yet never released as a solo artists or with one of his bands, Chamberlain and Dear Lions. Determined to rectify the situation, he set out to record another solo album (following 2002's "Aftershock") which eventually became "Excavator". Some of the songs on here are new, others stretch back a decade. Despite all the time between writing the different tracks, "Excavator" became a cohesive album where Rubenstein channels his inner Beatle one minute ("Playground") and can be found driving down the highway in America's heartland the next ("I'll Retrieve", "Caverns").
Whatever sound he goes for, fact remains that his guy knows how to write a good tune and has a great voice. Throw in a little help from friends in Chamberlain, My Morning Jacket, Fiction Plane and Angus & Stone and you get an album that would make Pete Yorn and M. Ward proud.