Album Reviews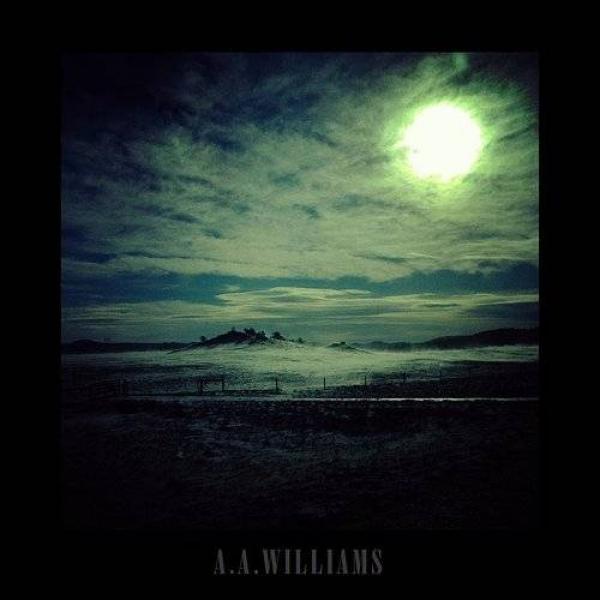 on
Thursday, January 31, 2019 - 18:53
- by Nathaniel FitzGerald
At first blush, A.A. Williams seems like another in a long line of sad, soulful songstresses with huge voices and broken hearts. Think Adele, Norah Jones, and the like.
That impression lasts exactly two minutes and eighteen seconds, at which point the opening track "Control" explodes with post rock catharsis. While the record rarely gets as heavy as the last two minutes of the first track, that moment colors the rest of the rest of the record. The burst of drums and tremolo guitars thrusts your head under the water for a look at the rest of the iceberg. Suddenly, you recognize the dark, brooding atmosphere that envelopes the four songs on this debut EP. "Cold" grooves along a dark country riff like a gothic Emmylou Harris. "Terrible Friends" pairs her mournful alto with chilling, meandering strings and a crescendo that wouldn't be out of place on the last half of OK Computer. "Belong" spends its six-and-a-half-minute runtime building to an epic climax before crashing into a lone strummed acoustic guitar.
And through all of the cinematic dynamic shifts, Williams never raises her voice. She remains unmoved, her rich voice crooning through the crash of electric guitars, drums, and synthesizers with the same mournful tone that opened the record. With less masterful songwriting, that might sound a bit boring. But Williams' composition is strong enough that her surety of voice is more commanding than monotonous. 
Overall, this four-song EP is a cohesive and fully-formed introduction to a brilliant songwriter. I'd say I'm excited to see where she goes from here, but that would minimize the strength of this work. This would be a fine release from any artist at any point in their career. Not just a stunning introduction, but a stunning work in its own right.