Album Reviews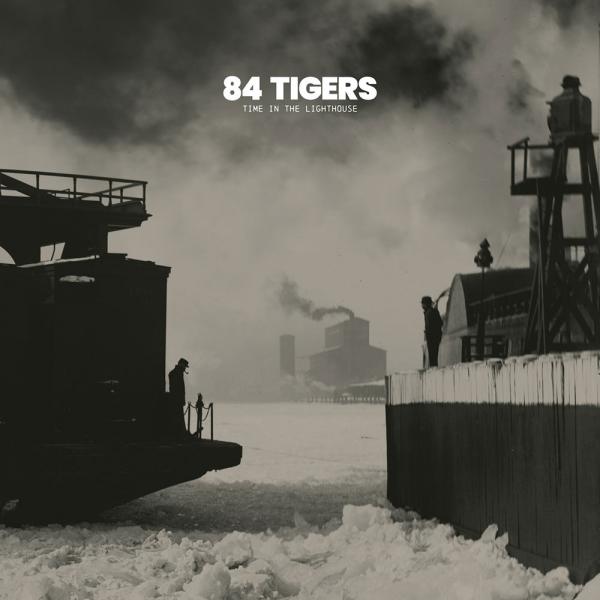 on
Saturday, November 26, 2022 - 17:32
84 Tigers, the new project from Mike and Ben Reed of Small Brown Bike and The Swellers' Jon Diener, have been quietly releasing singles from their upcoming album for a couple of months already. And now their first full-length, 'Time In The Lighthouse,' is finally out on Spartan Records.
On the album, the trio hands out sludgey post-hardcore tunes whicb onbly barely manage to contain all of their collective pent-up aggression. Drums are relentless, riffs are jagged and vocals are gritty. The slow burn of opener 'Kingdom Of One' pulls you in kicking and screaming, only to then have them win you over with 'Tides Will Lead' and early album highlight 'Atlas Fractured'. Elsewhere, they go instrumental for the atmospheric 'En Route' or take the intensity down a notch for the smouldering 'Calm Cloudless'. Think The Casket Lottery, Quicksand, Hot Water Music with a smidge of Handsome and you will have a pretty good idea of what to expect from this debut.
 'TIme In The Lighthouse' is not just a very strong debut album, it is also a great post-hardcore album in general. Not sure if a European tour is in the cards, but I would love to get the chance to hear these songs live. Also, kudos on the album artwork… looks totally amazing!
Time In The Lighthouse track list:
Kingdom of One
Tides Will Lead
Great Basin
Atlas Fractured
En Route
The Waves Beneath
Waiting Season
Unwrecked
Calm Cloudless
Over and Down