Movie Reviews
on
Wednesday, December 31, 2014 - 16:50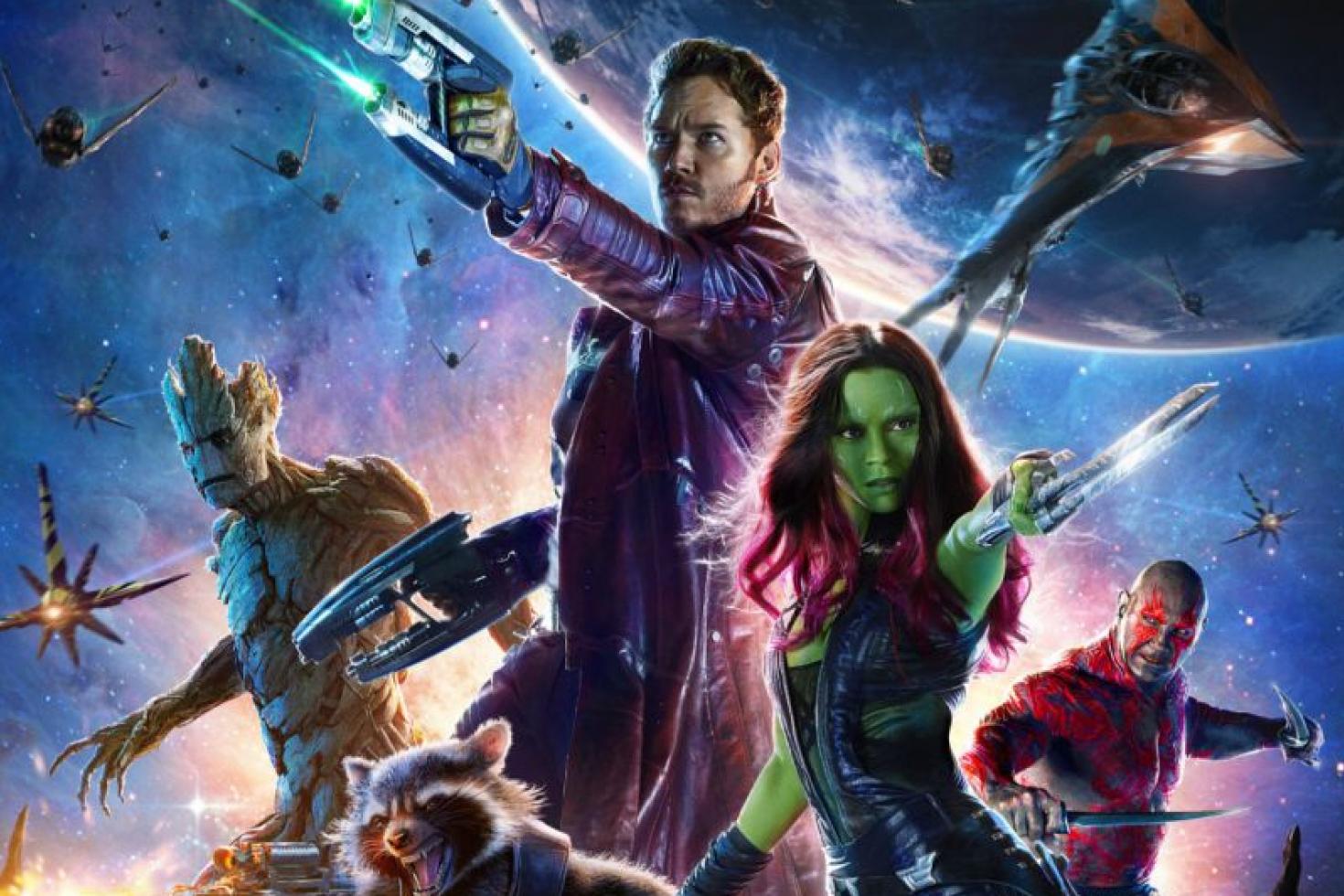 While some of Marvel's previous blockbuster franchises such as Iron Man, Captain America and The Avengers were already fun to watch, they just added a whole new level of fun with the first (and hopefully not the last) Guardians of the Galaxy movie, featuring a merry band of misfits as the unlikely heroes.
The story centers around Peter Quill (Chris Pratt), a young man who was abducted from Earth back in the 80ies, and has since become a kind of treasure hunter who still cherishes his walkman and likes to call himself Star-Lord. When he picks up a mysterious orb, he draws some unwanted attention from Ronan (Lee Pace). One of Ronan's underlings, Gamora (Zoe Saldana), then tries to steal it from him but she gets interrupted by a racoon called Rocket (voice of Bradley Cooper) and a tree called Groot (voice of Vin Diesel). This leads to all of them getting arrested and shipped off to a maximum security prison, where they team up with an inmate named Drax (Dave Bautista) and form an unlikely alliance in order to escape and sell the orb for a shitload of money. It's only when they find out what's actually in the orb, that they realize there is helluva lot more at stake than any of them thought before.
Director James Gunn turns out to be the perfect choice to be at the helm of this flick, injecting it with the kind of lightheartedness one would normally associate with a B movie rather than a blockbuster. It works wonders for the movie and along with some amazing characters, Guardians of the Galaxy makes for a highly entertaining ride, even if it ends with a 30 minute fight that Marvel movies can't seem to go without. But trust me, you'll be too busy having a good time to let it bother you.
Special kudos on the amazing soundtrack that features classics such as Blue Swede's "Hooked On A Feeling", Norman Greenbaum's "Spirit In The Sky" alongside The Jackson 5, David Bowie and The Runaways!
Special features on the Blu-Ray edition include audio commentary by director James Gunn, a look behind the scenes of the movie, a featurette on how they brought Rocket and Groot to life, a couple of deleted and extended scenes, a gag reel and a brief look at the upcoming Avengers sequel.