Features
on
Monday, March 8, 2010 - 00:00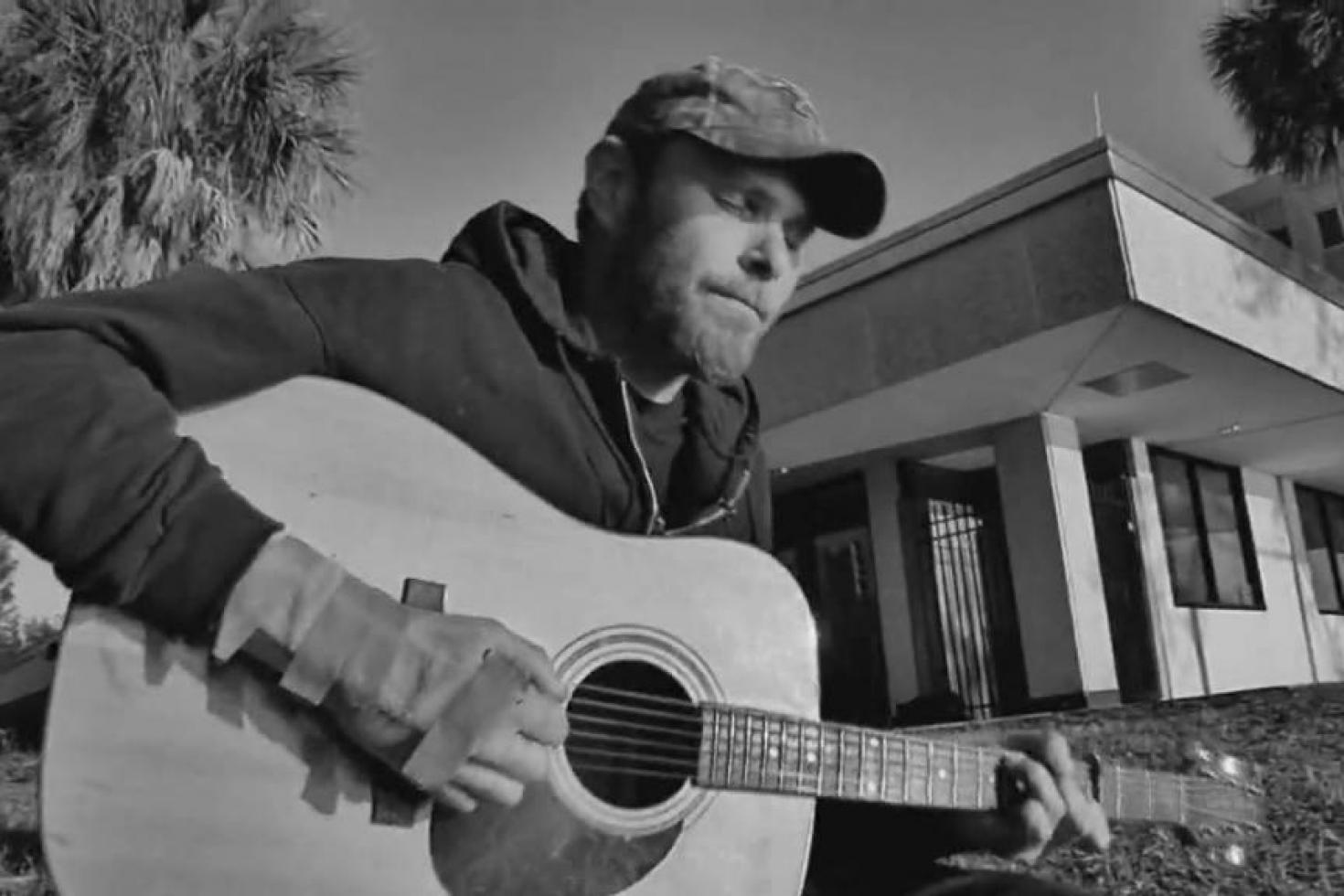 With already an entire career behind him with Avail, Tim Barry has since moved on and now has his own singer/songwriter thing going on. He just released album number three which is called "28th & Stonewall" and if you haven't heard it (or his previous albums) then you are seriously missing out on some damn fine Front Porch Stories!
PRT: You're in the middle of what seems to be a neverending tour… how's it going so far?
Tim: So far so good. Did portions of Canada, then supported Against Me! in Florida. Now I'm on a headlining run - 36 shows in 40 days in the US. Then it's straight to Australia with Chuck Ragan, Ben Nichols and Frank Turner. After that there will be more US dates, Europe and so on. Never ending indeed.
PRT: I read somewhere that you started playing acoustic when Avail wasn't available for this one show. Did you ever doubt for a second about going onstage on your own?
Tim: Yes, AVAIL was unwilling or unable to do a show down in Asheville, NC many years ago and I went down and played my own songs just for fun. It became addictive, because standing there alone scared the shit out of me. And it still does today. I suppose when it doesn't I'll just stop, or switch it up.
PRT: You just released "28th & Stonewall". Congratulations and thank you for writing and recording it. It did make me wonder though…if I went there, what would I find at 28th & Stonewall?
Tim: If you went to the corner of 28th and Stonewall you'd probably find nothing but a quiet, peaceful neighbor hood. It's not so exciting.
PRT: Tim Barry and Avail pretty much go hand in hand with Richmond, VA. and you write songs like "Prosser's Gabriel"… do you ever feel like an ambassador of the South telling these stories?
Tim: Nah, I'm ambassador of nothing. And Richmond, VA is too far north to really be south. I write songs about the area though because it's what I'm closest to. A lot of songs show up when I'm at home, so there will often be references, although it's not exclusive.
PRT: You wrote pretty much the whole album in just three weeks. How the hell do you do that?
Tim: I did write MOST of the album in a few weeks, but I also wrote a couple songs on 28th & Stonewall on 2008's Revival Tour, and one song on there a couple years back. I wrote mostly in January, which is a great time at home to focus. I do a seasonal job November / December every year. The money I make at that affords me to take January's off to just work out music. It's cold out so I just hole up in my shed and write all day and night. That January in particular I had a huge creative burst and started recording by the summer. In fact I had around 30 songs for the album, but only recorded those that are on there. I still have plenty left for the next one and am continuing to write right now.
PRT: 3 albums in 5 years... that's quite an output for someone who spends most of the year on the road. How do you keep up?
Tim: I don't really think much on it. And I have a huge life outside of music. I think keeping a good balance, knowing lots of different kinds of people and experiencing many aspects of life makes music easy to write. Josh Small once wrote "writing songs ain't pushing boulders, it's more like talking instead." To me that's the best way to sum up song writing.
PRT: With other artists like Mike Hale, Chuck Ragan, Jon Snodgrass and yourself among others, there's a whole bunch of artists going with a more rootsy sound, all coming from a punkrock background. Do you think it comes with age?
Tim: I have no idea. I can only speak for myself when I say that I like playing acoustic guitar more than being in a loud punk band.
PRT: You also recently released a 7" with Frank Turner, another singer/songwriter who belongs in that list… how did you hook up with him?
Tim: Frank and I met on the Revival Tour a couple years back. We bonded instantly. Great person, amazing song writer all around stand up guy. That's the kind of person I like sharing a side of vinyl with.
PRT: Is it going to be all touring for you for the rest of 2010? And will we get to see you in Europe as well?
Tim: Europe is going down in July. Hopefully the dates will be confirmed and announced soon! Thanks for the interview.