Features
on
Saturday, August 18, 2012 - 00:00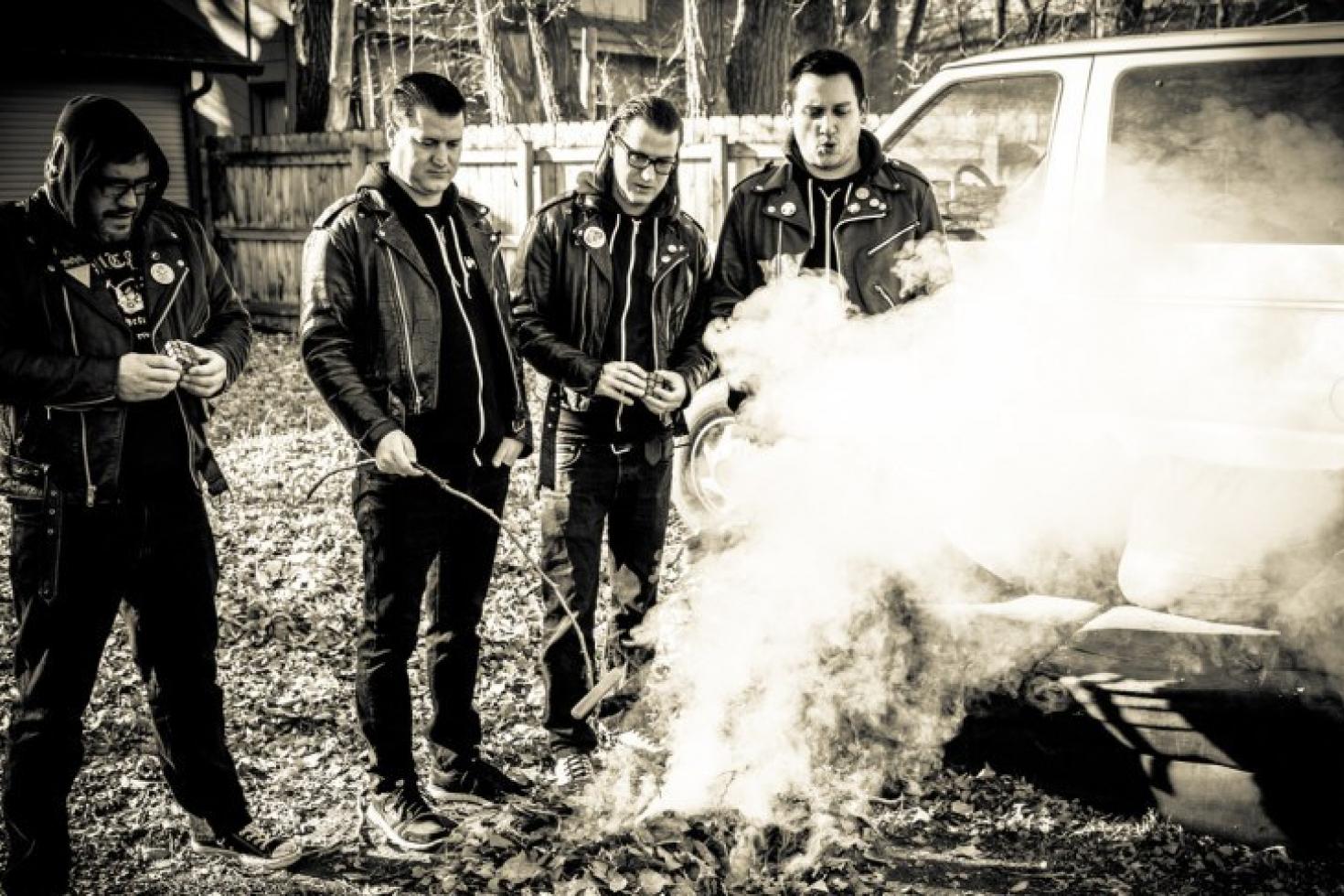 Teenage Bottlerocket is well on its way to become a synonym for quality pop-punk as they just proved once again with "Freak Out!". Check it out if you haven't already but not before you read this email interview we did with Miguel.
PRT: Who are you and what would you like to tell our readers about yourself?
Miguel: I'm Miguel I play bass in Teenage Bottlerocket and I enjoy candlelight dinners and long walks on the beach
PRT: For the people out there who haven't heard of Teenage Bottlerocket yet… if you were the lovechild of two other bands, which acts would've had sex and which position were you conceived in?
Miguel: Maybe if the Ramones and Descendents did a rusty bike pump they would produce us
PRT: I like how you have had the same kind of sound ever since you started out but always change things up enough to keep it exciting and fresh. Is that just the way songs turn out or do you sometimes abandon ideas because they don't fit your sound?
Miguel: We don't ever abandon songs because they don't fit a sound. We don't necessarily set out to write songs that sound a certain way, we just try and write songs that are good.
PRT: You're always being coined as a pop-punk band… do you ever find yourself wanting to yell 'there's more to us than that'?  
Miguel: I think we're just stoked people are calling us anything at all, it means people are listening. We think of ourselves as a punk band, but are fine with being called pop punk too.
PRT: I think that what sets you apart from other bands are the vocals. Is that what you spend most of your time on when writing?
Miguel: Definitely. Songs in our band sort of start with lyrics and vocals and everything else builds around that structure.
PRT: Something I always wondered about… how did you come up with the idea of always using the same cover?
Miguel: A lot of our favorite bands have very similar record covers. For example the Ramones first albums all featured them standing together in leather jackets and Descendents have Milo on almost all of their covers. That's kind of what we go for, a familiar but slightly different cover on each album. We want the skull and cross rockets to be associated with us the same way the DK logo is to Dead Kennedys or Milo to Descendents.
PRT: The new album is called "Freak Out!".. .what are some of the things you freak out about?
Miguel: I don't know if too many things make me freak out anymore, but I am into some freaky stuff. Let it suffice to say that song "Mutilate Me" was written about me.
PRT: You threw a heavy metal party to record the video for "Headbanger". Was that a fun thing to do?
Miguel: Yeah we drank keg beer and had a bunch of friends over to party. People were skating, doing keg stands and getting weird, it ruled!
PRT: Your past releases came out on Red Scare and this is now your second album for Fat Wreck. How has being on a different label changed things for you?
Miguel: There are similarities in we are friends with everyone we've worked with at Red Scare and Fat. One difference is that Fat has more people working, because they are a bigger operation. This gives us the ability to do more with the band and reach a bigger audience. Both labels definitely work really hard for us, we just reached a point with Red Scare where the band and label had gone as far as they could together and it was time to move on. So we went to Fat and they have been great to us. We are stoked to be part of the family!
PRT: What's up next for Teenage Bottlerocket? Any plans to come back to Europe?
Miguel: We've got a lot of US dates coming up and we're heading to Asia in November.  We're hoping to get back to Europe early next year, we love it over there!
PRT: When I saw you guys at Groezrock last year it seemed like you were having a blast. Does it make a difference for you whether you're playing a club show or at a festival?
Miguel: We love playing them all. We try to give every show 110% whether it's in front of 10,000 people or 20. We just love playing together and feel fortunate that people come see us.
PRT: Last question…  do you have a specific date in mind when you want to be bigger than Kiss?
Miguel: Yesterday