Features
on
Wednesday, May 28, 2008 - 00:00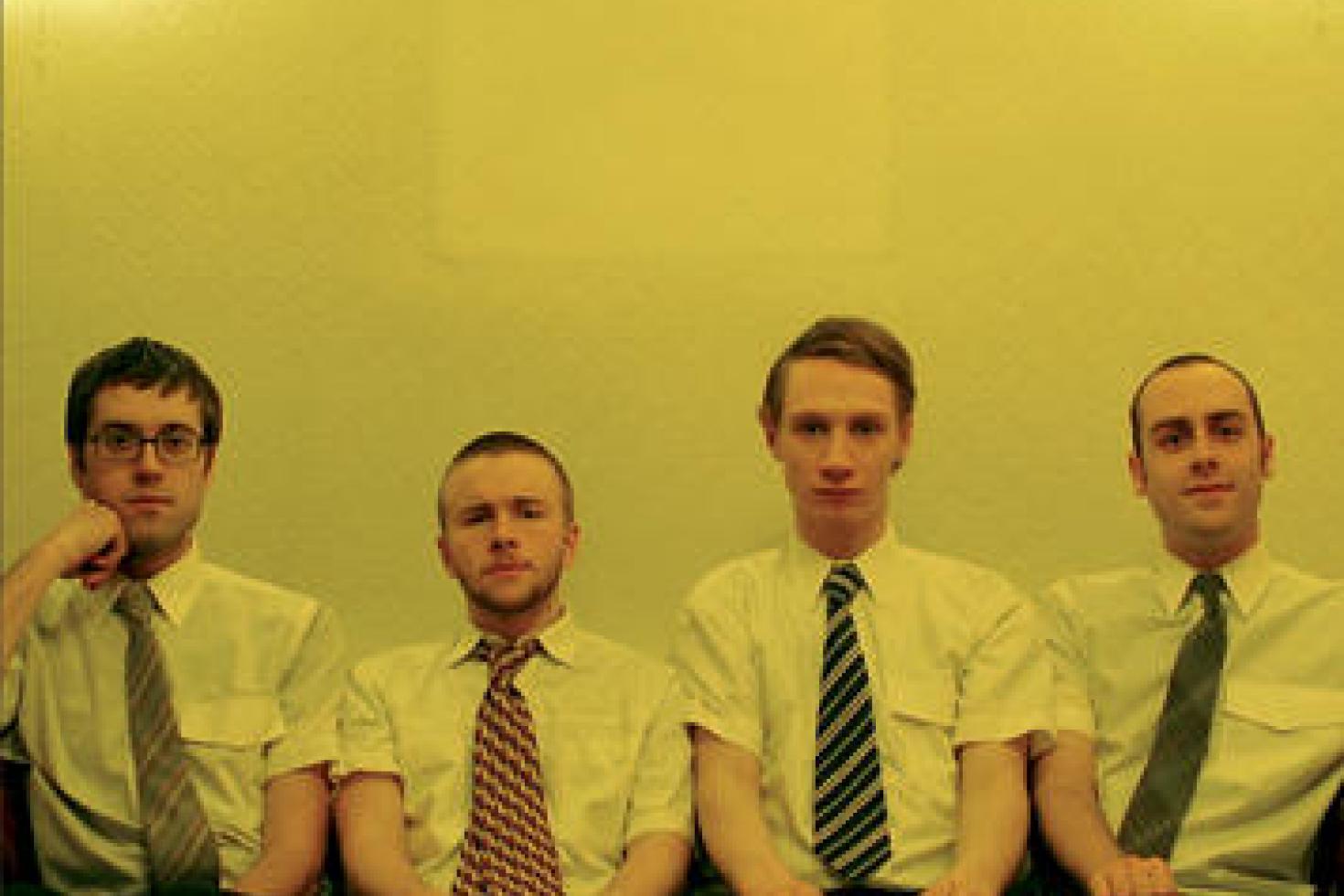 One of the most fun hardcore releases I've been listening to lately has to be The Steal's self-titled album. They call the UK home but are signed to the amazing Get Outta Town Records out of Florida who seem to have a nose for great HC acts. Read on to see what vocalist Mark had to tell us!
PRT: Who are you and what would you like to tell our readers about yourself?
 
Mark: Hello, My names Mark. When I get the chance I sing in the hardcore/punk quartet known as The Steal.
PRT: Who else is in the band and what could I steal from them?
 
Mark: Dave is on bass and from him you could steal his sensitive singer songwriter talents. Lindsay is on guitar and from him you could steal his interstellar-based glow in the dark t-shirt. Finally Richard is on drums and from him you could steal his Brighton Amateur Science Club membership card.
PRT: Can you give me a quick history of the band written in less than one minute?
 
Mark: 4 guys decided to form a hardcore band just for the fun of it. By chance a lot of people seem into it and have given us the chance to play with people we never thought we would meet and in places we never thought we would travel to. We are most thankful.
PRT: You have to be the only band I ever came across to have 0 MySpace friends… aren't you worried that this way you'll never become the hype of the moment? How do you sleep at night?
 
Mark: I sleep at night on my side with my eyes shut, on a dark grey bed spread with matching quilt.
PRT: You don't seem too keen on the internet ("World Wide World") or about ciritics ("The Steal"), so exactly how annoying is this interview?
 
Mark: I wouldn't say we aren't keen on the internet, it has helped us in so many ways as a band. It's a very powerful tool. What we aren't so keen on is the way that the many positive uses of the net can be abused by people who just want to bitch anonymously. In regards to critics see the last sentence. I would not say this interview is annoying as you have not asked us "All of you were in X,Y,Z before doing the Steal is this something you have used to your advantage blah blah blah." We have answered that question way too many times.
PRT: I know why I like your album, but for people who haven't heard it yet… what are three good reasons why should they go out and pick up a copy?
 
Mark: 1.I'm often told that If you listen to just my vocals out of context of a hardcore record, they kind of sound like a hyper Yorkshire Terrier yapping so you could perhaps use it to communicate with a pet canine.
2.At a show recently a guy told me he likes to listen to the album while he works out.
3.It only has one swear word in the whole album so you can listen to it really load at work as long as you skip the end of Breakout.
PRT: You've already toured in the US, your album is out there on Get Outta Town Records… how hard is it for a band from the UK to make some waves in the States?
Mark: I don't think we would be anywhere without the kindness and coolness of many people, Charles at Get Outta Town and Jon at Banquet records being two of them. Without word of mouth and mentions on blogs like this we would be no where. One thing that I have always been amazed at is how overwhelming helpful and supportive the global punk community has been to us.
PRT: On your site I read that all of you are also playing in other bands right now… which bands and what's up with The Steal?
 
Mark: Dave does a lot of shows doing his acoustic stuff under his full name Dave House which features our good friend (and occasional 5th member) Jon from the Don Ramos Players.
Rich has a few musical projects on the go. One being the Beat Express who we have a split 7" with (available soon!). He also plays in the instrumental band Hot Damn.
Lindsay is preparing to start a sound design course so be prepared for a numerous projects from him soon.
I am starting a band with my good friend and Illustrator Will Exley called the auxiliary which is basically an excuse for us to make up artwork.
The Steal was never planned as a full time touring band. With all of us working full time and in some cases in different towns its hard for us to hook up as often as we (and a lot of fans) would like.
PRT: It also said that you'll be back in business in 2008. So what can people expect from you this year?
 
Mark: Like I said we have a split 7" with Rich's other band Beat Express coming out in the next month. We also have 3 songs that we have covered by a band called Lightyear that should hopefully see the light of day soon. We have even spoken about doing a new album if we get a chance.
PRT: In the book/movie "High Fidelity" the guys that work in the record store are constantly making these top 5 lists of songs for any occasion. If you would have to make such a list, which occasion would it be for and which songs would make your top 5?
 
Mark: Top 5 songs to listen to on a road trip
Shoulder To The Wheel – saves the day
Absinthe party at the fly honey warehouse – minus the bear
Fear and Loathing on Long Island – Latterman
Turnpike Gates – Lifetime
I cannot - Osker
PRT: Any last words for our readers?
 
Mark: Thanks for taking the time to check us out. If you have time why not also check these bands out: Our Time Down Here, Crazy arm, The Don Ramos Players and Tellison.