Features
on
Wednesday, April 1, 2009 - 00:00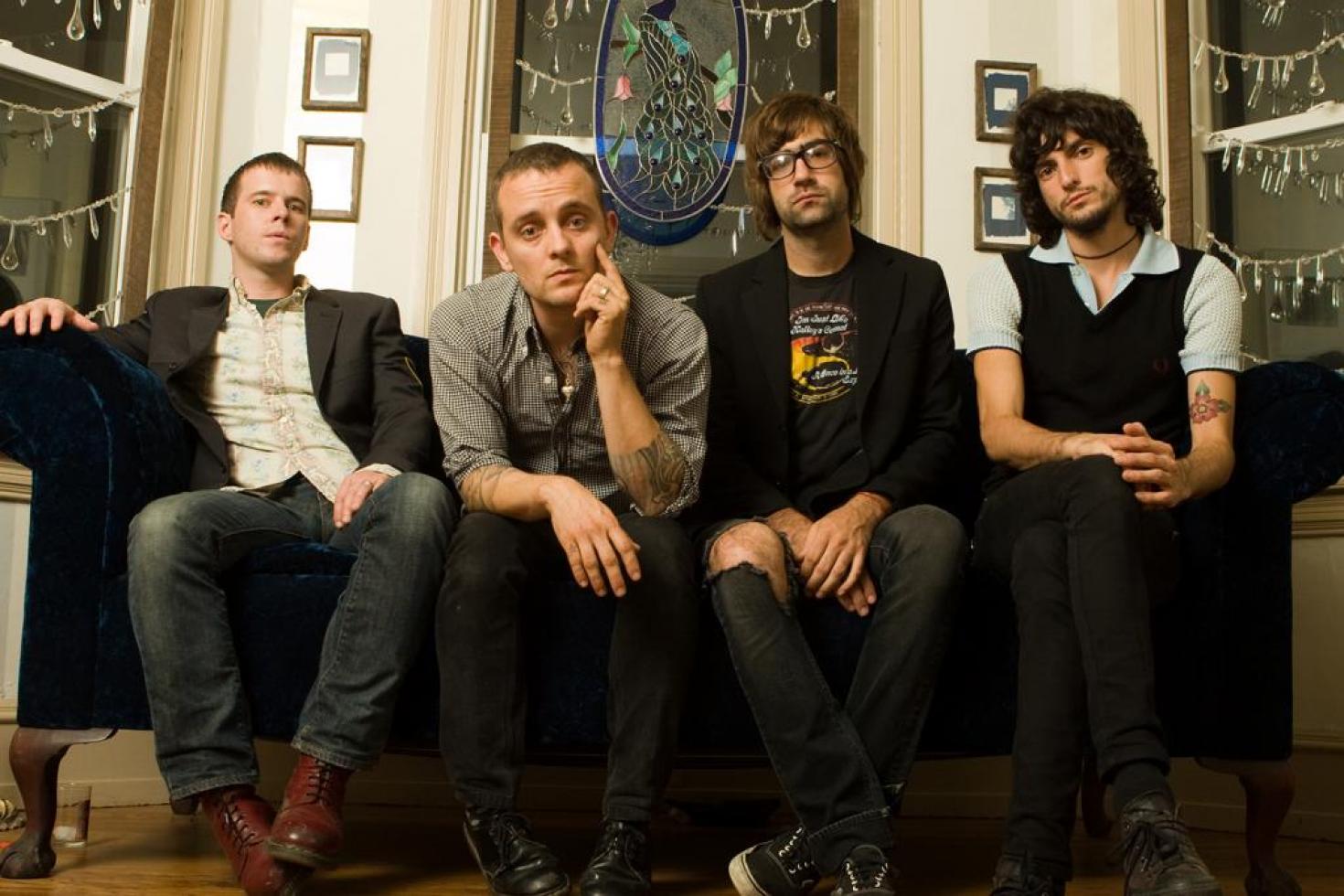 As far as I'm concerned The Loved Ones don't need an introduction. They released an almost perfect album with "Build & Burn", are working on what will hopefully be an equally good new full-length and have just dropped an EP called "Distractions" with three new songs and three covers. And guess what? It's good. Here's what Dave Hause had to say about it in an - albeit short - email interview we did with him.
PRT: You recently released a new EP called "Distractions". Did you feel it was something you needed to do to tide people over in between full-lengths?
Dave: We had these extra songs and knew we were coming off the road to write the next record, and we felt like the songs were good, just not necessarily a good fit on either of the other full lengths.
PRT: There's three new songs and three covers. Are the new songs all written for this EP or songs you had laying around from previous recording sessions?
Dave: These were songs that were from the Keep Your Heart and Build & Burn sessions.
PRT: The covers on the EP are from Bruce Springsteen, Billy Bragg and Joe Strummer. Would you say those are some of your biggest influences as a songwriter?
Dave: Yes, all three of those guys have had an enormous impact on me as a songwriter.
PRT: It seems like with you guys and bands like The Gaslight Anthem, the more recent albums of The Bouncing Souls and a host of solo albums by punkrock luminaries there is something new brewing where punkrock is fused perfectly with rock 'n roll, country and Americana. Do you feel that as well and why do you think that is?
Dave: I just write what comes out. We have a ton of friends who are musicians who play many different styles of music. I wouldn't want to subscribe to any one scene or grouping of bands, we are the Loved Ones and that is what we are in control of and responsible for.
PRT: I read that you're working on a new album right now. How's the writing coming along and what can we expect from it?
Dave: The writing is coming along well. It's hard to say how we are going to approach recording this music, we are still writing and arranging. I would say we are trying to trust what comes naturally and be creative within how we approach playing, rather than trying to push outside of the box like we did on Build & Burn.
PRT: You're also doing a project with guys from The Bouncing Souls and The Hold Steady. How did that come about and do you already have any recording plans?
Dave: Those guys had that band together and asked me to sing. We have no plans as of now, everyone is really busy with their other endeavors, we are just writing together when we find the time.
PRT: And as if two bands aren't enough yet, you're also going to be doing some solo stuff. Is that going to go even more into folk/country territory?
Dave: I'm approaching my solo stuff no preconceived notions. It will not be loud bombastic rock music, I think the Loved Ones satiate that urge in my life. It is leaning towards more acoustic music and will be played with a bunch of different musicians.
PRT: Do you have any time left for anything besides writing music?
Dave: I work construction when I'm home, I own a small business with a partner so that keeps me busy as well. I'll sleep when I'm dead.
PRT: Are there ever days where you are just fed up with music and want to do something entirely different or is it a constant love affair?
Dave: It's a constant love affair. It gets into your blood and you end up needing the fix of finishing songs and performing them, its a way to communicate unlike any other form.
PRT: Any last words for our readers?
Dave: Thanks for the interview.