Features
Spielbergs: 10 albums you should love as much as they do
on
Friday, January 25, 2019 - 09:54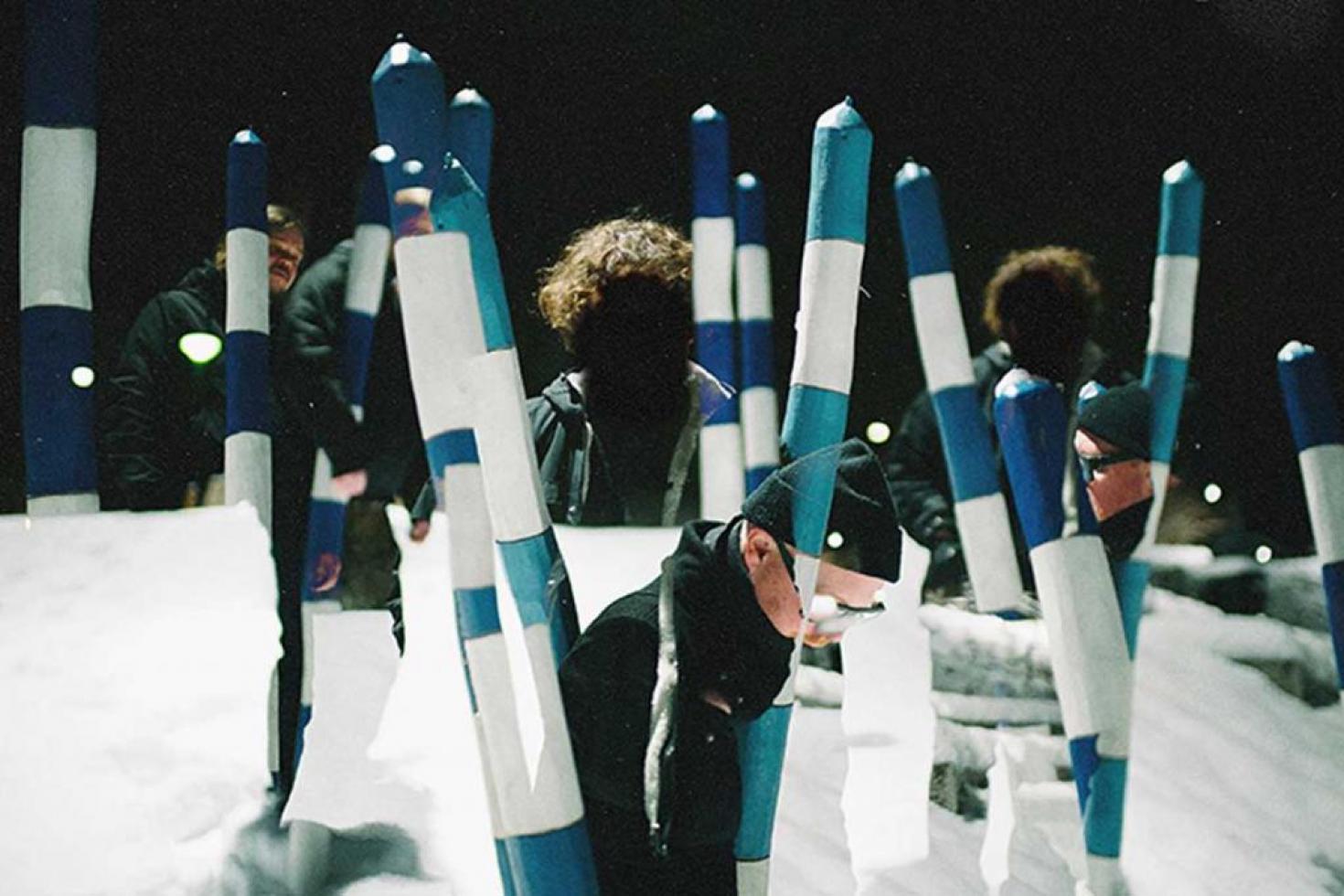 - by Tom Dumarey
This Friday, Norway's noise rock outfit Spielbergs will finally release their debut album. It's called 'This Is Not The End' and it is everything you were hoping if you heard last year's EP. Not only do the songs rock equally hard, they expand on their sound and make it feel even more complete. We caught up with the trio and asked them to come up with a list of 10 albums that influenced them in one way or another. And guess what? Just like their debut, the list is all kinds of awesome.
Sonic Youth – Dirty
An album that really changed our view of what music could be when we first heard it. Ugly and beautfiul, gloomy and optimistic, trashy and elegant!
….And You Will Know Us By The Trail Of Dead – Tao Of The Dead
…Trail Of Dead is probably the most mentioned band at our rehearsals when we're working on songs. Lots of great albums to choose from, but we chose this one because of the 16-minute end track, «Strange News From Another Planet».
Tony Molina – Dissed And Dismissed
Such an ear for great melodies! Also love how there's no nonsense in the songs, just exactly what needs to be there. If that means that the song ends after 40 seconds, so be it. In contrast to the aforementioned 16-minute anthem….
Kamasi Washington – The Epic
Although jazz is really not present in our own songs, we do get inspired by listening to a lot of different music. This album has been a favourite of ours, great energy and tracks like "Askim" and "Seven Prayers" also has some post-rock vibes to them, which we really dig.
Motorpsycho – Blissard
Motorpsycho are legends in Norway, but not too well known outside our little pond. We listened to them all the time growing up, and they are a direct inspiration for us. "Blissard" is probably their best album, though this is a constant source of discussion within the band.
The Appleseed Cast - Mare Vitalis
Great songs and beautiful guitar lines. Another band that shaped us growing up, and that still gives us goose bumps.
Cloud Nothings – Here And Nowhere Else
Put your faith in a loud guitar, as the old song goes. Love the sound of this band, especially the guitars. There's an unbelievable drive and energy to these songs, they seem to play as fast as they possibly can, and then speed it up as the song unfolds.
Fucked Up – The Chemistry Of Common Life
More loud guitars! A good selection of songs, but it's really the production that speaks the most to us here. Dirty and dangerous.
Yo La Tengo – And Then Nothing Turned Itself Inside Out
A soft blanket of an album, that just tucks you in it and tells you that everything is going to be all right. The slide guitars sends us away to warmer, far away places when the Norwegian winters are too freezing to withstand.
Susanne Sundfør – The Silicone Veil
An amazing songwriter and singer. The songs are so well written, and the arrangements are out of this world. An immersive record that gets better each time you listen to it.